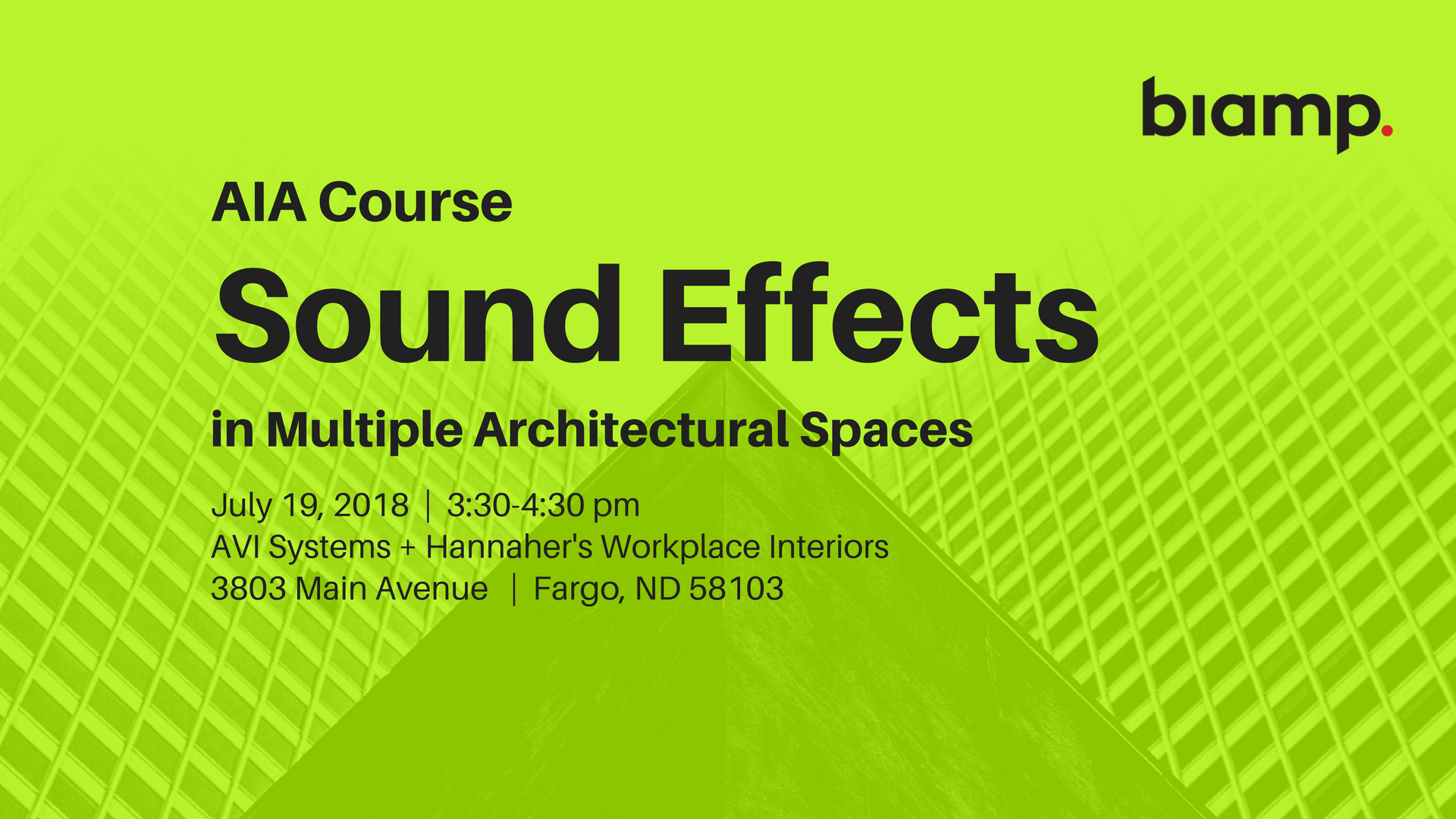 Thursday, July 19th
AVI Systems + Hannaher's Workplace Interiors
3803 Main Avenue   I   Fargo, ND 58103
3:30 – 4:30 PM – Biamp AIA Course
Architecture design and materials have a huge impact on the audio experience.
Join Biamp for an AIA-certified training course: BIAAUD01 — Sound Affects in Multiple Architectural Spaces (1 LU/HSW credit).
4:30 PM – Happy Hour Social & Networking
Join us for refreshments and snacks after the course.
---
Learn:
• How to integrate the science of sound when designing architectural spaces.
• The four effects sound has on people, and the financial impacts of proper sound systems.
• How to identify your client's soundscape and define outcomes.
• How designing the right environment enhances the experience.
This course brings Biamp's audio and video expertise. We're here to meet your learning needs.
Register today! Please RSVP by July 16th.
Any questions, please contact Kathy Skramstad.
---