'Flexibility' is a buzz word today, but one full of both promise and confusion. As diverse stakeholders seek 'flexibility', many are asking: What exactly does flexibility mean? This session will delve into the results of a study exploring the meaningful use of flexibility.
The research study included a literature scan, a nationwide survey of industry stakeholders, interviews, and cross-sector case studies. A simple framework emerged for flexibility: 'versatility', 'mobility', 'convertibility', and 'scalability'. Stakeholders revealed an appetite for flexibility tempered with concerns, related to ROI, and the perspective that flexibility is more than a spatial concept.
*Registration starts at 8:15 a.m. Please RSVP below.
When: Thursday, July 29th from 8:30-9:30 a.m.
Where: Connect Interiors – 3803 Main Avenue, Fargo
---
About the Presenter: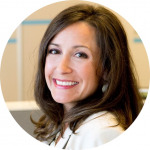 Heather Olson, CID, NCIDQ, LEED AP, EDAC
Regional Healthcare Manager
Heather is the Regional Healthcare Manager for Steelcase and is responsible for managing strategic healthcare accounts in Minnesota, North Dakota, South Dakota and western Wisconsin. Heather has 20+ years of experience in the commercial and healthcare design and furniture industry. She began her career as a commercial interior designer and brings 10 years of healthcare design experience in the US and Canada.
---
AIA Course Number: SC0818  /  AIA Expiration Date: October 3, 2022  /  AIA LU Credits: 1.0  / AIA LU Designation: LU/HSW
IDCEC Expiration Date: October 31, 2021  /  IDCEC CEU Credits: 0.1  /  IDCEC CEU Designation: HSW
EDAC Course ID: CH20-E7-IWM
---