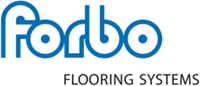 Forbo Flooring Systems is a leading global player in high-quality, commercial floor coverings & total solution flooring projects that include Linoleum, Vinyl, Luxury Vinyl Tiles, and Flocked Flooring.
Healthcare Applications
With millions of square feet of our floor coverings installed in healthcare establishments, Forbo is at the forefront when it comes to understanding the needs and concerns of the health. Forbo offers a full portfolio of products suitable for use in general circulation areas and specialist areas within healthcare establishments.
For areas that require a more specialized type of flooring, such as electro static discharge (ESD) protection or increased slip resistance, Forbo has a range of products that meet the very highest standards. Marmoleum and Flotex products are proven to inhibit the growth and spread of infections such as MRSA, Norovirus, CRE and C Difficile, helping to contribute to a healthier and more hygienic environment in any area of a hospital.
Education Applications
From nurseries to universities, educational establishments demand attractive, hardwearing, low maintenance safe and sustainable flooring solutions. Durability and hygiene are important in areas used by children and young adults.
Entrance flooring
Corridors and walkways
Workable classrooms
Dining and meeting
Specialist flooring: Laboratories and ICT
Commercial Applications
Your office is another form of a business card. The interior contributes to setting the tone of your organization, to its market image and to the impact that is made on existing and potential employees.
Naturally, the choice of floor covering plays a crucial role in the image-making process.The floor is, after all, the logical starting point of every professional interior design. Our contemporary Furniture Linoleum is our warm and tactile surfacing material for all kinds of office furniture, from executive offices to reception desks.