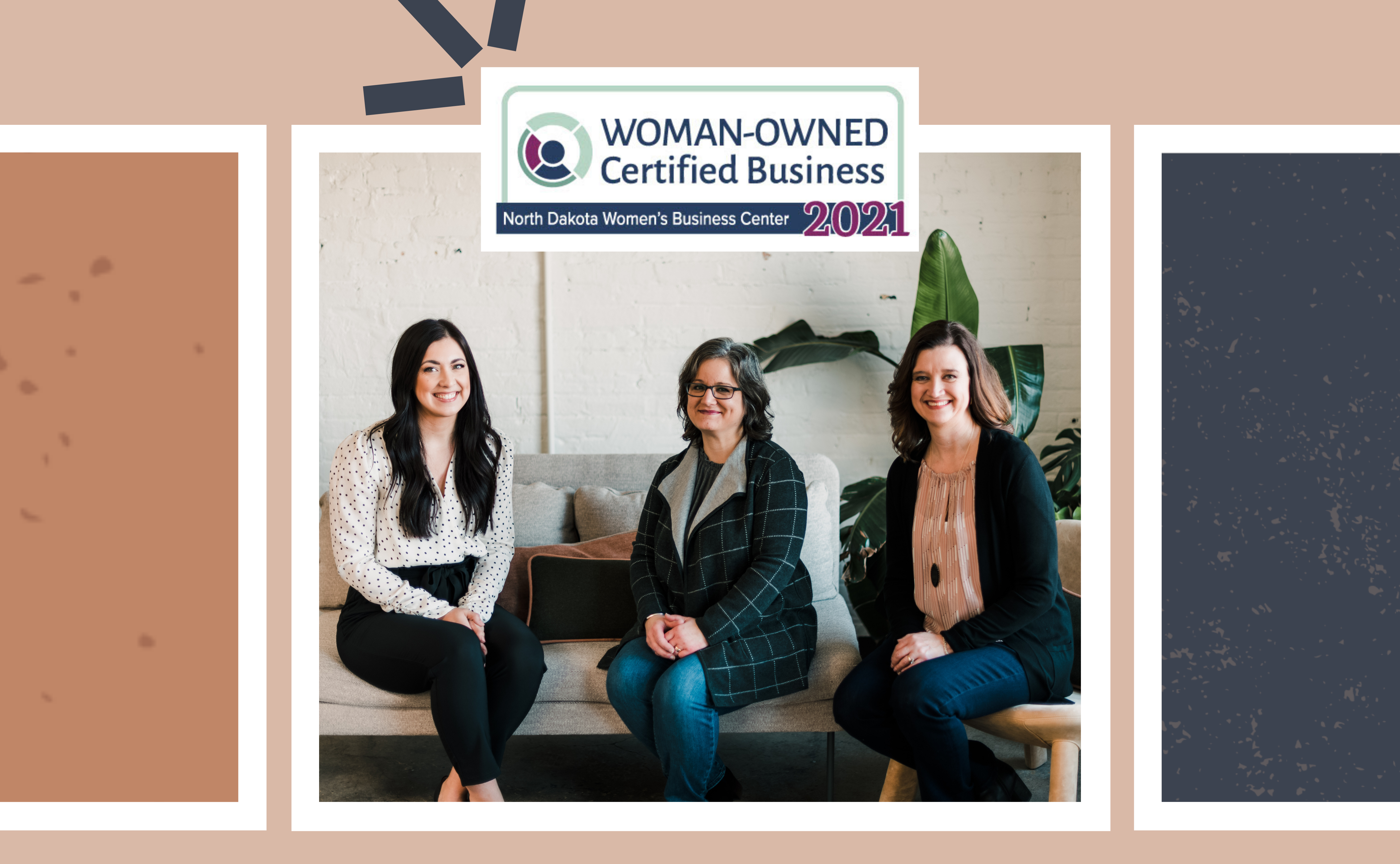 Connect Interiors Receives ND Women Owned Business Certification
ND Women's Business Center is pleased to announce the latest business to receive official status as a North Dakota Certified Women-Owned Business (WOB). Connect Interiors, owned by CharRae Chwialkowski, Kim Dean, Amy Hannaher-Overby—as well as non-controlling owners, Carlene Wilson and Catherine Mika of Atmosphere Commercial Interiors—have completed the certification process and joined an elite group of women in North Dakota. Omni Workspace Company, headquartered in Minnesota, is a minority investor in the company.
WOB Certification denotes that a woman (or women) has majority ownership and control of a business entity (at least 51%). This certification is conducted by CTB who is solely authorized by the ND Department of Commerce to examine the applicants' documentation and qualify the applicant for status as a Certified Women Owned Business in the State of North Dakota. Applicants must supply information about their responsibilities at the company as well as company statistics and information on supporting business partners. Part of the application process also includes interviews with three business references able to attest to majority ownership.
Chwialkowski, President of Connect Interiors, says, "It is an honor to become a certified North Dakota Women Owned Business. We are committed to the growth of not only our organization, but also to the communities where we live and to our great state of North Dakota. At a time when bringing people together in the workplace is critical, we help clients do so safely and comfortably. We believe in the strength of diversity and are excited to join our clients on their path toward economic success, innovation and equality."
---
ABOUT CONNECT INTERIORS
Connect Interiors is a privately-held, nationally certified women owned commercial interiors and facility services organization headquartered in Fargo, ND, with offices in Grand Forks, ND and Detroit Lakes, MN. Connect Interiors has a rich history in the office furniture industry, serving organizations around the country of every size, from start-up to Fortune 500, and across corporate, healthcare, education, and hospitality industries. Connect Interiors is also a multi-year recipient of the distinguished Steelcase Premier Partner Award.
 ABOUT ND WOMEN'S BUSINESS CENTER
CTB serves as the women's business center for North Dakota and grows North Dakota's economy by helping small business owners succeed through training, leadership, and business development. Their programming develops leaders, builds rural communities and mentors women business owners. For more information on North Dakota Certified Women-Owned Business, please visit www.ndwbc.com.
---
PRESS CONTACT
Name: Amy Hannaher-Overby
Organization: Connect Interiors
aoverby@connectinteriors.com
701-277-7222