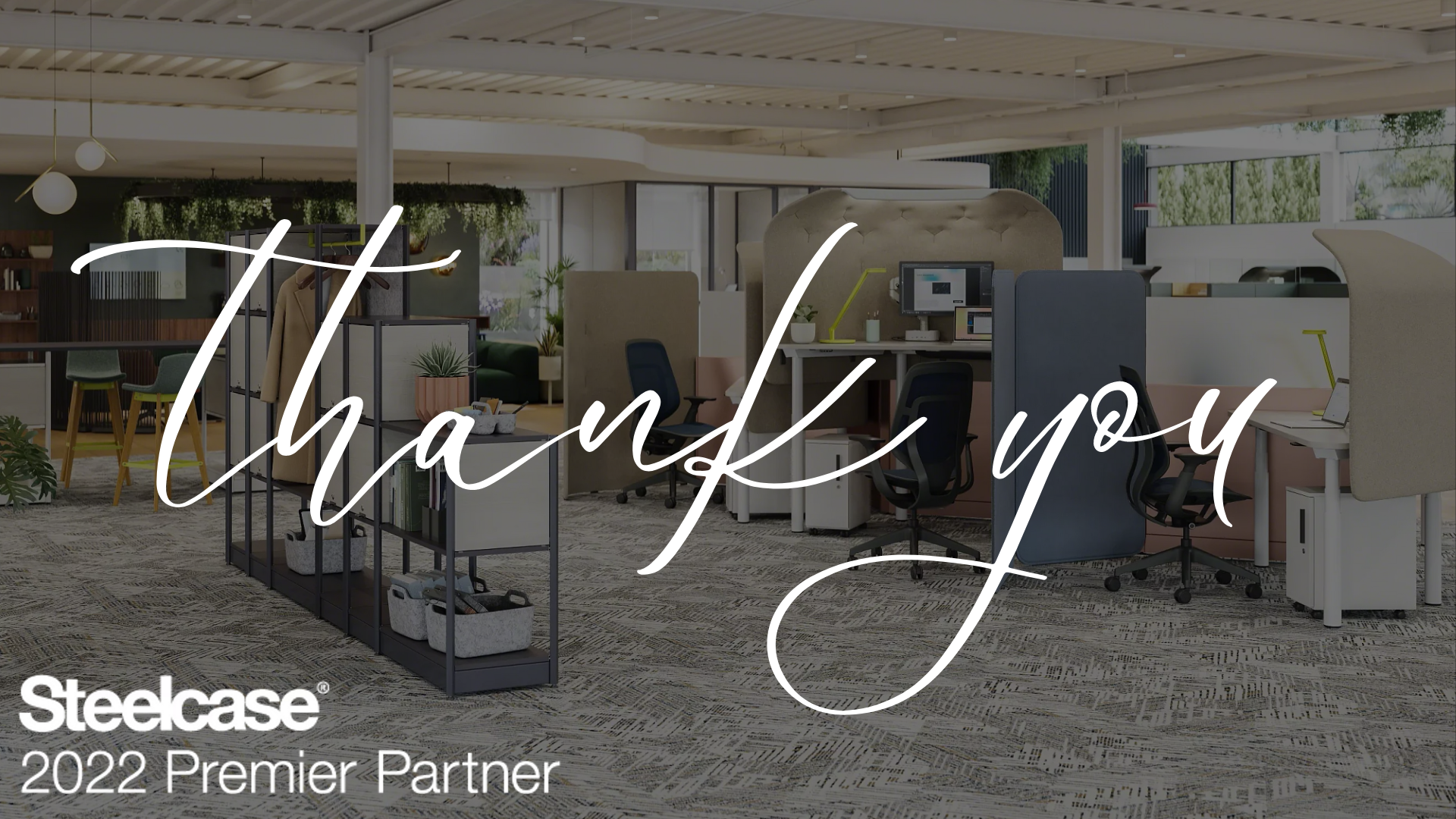 We are thrilled to announce that Connect Interiors has received the 2022 Steelcase Premier Partner Award! As a multi-year award recipient, we are honored and thankful to our team, partners and clients. We are grateful to continue doing what we love each day.
Premier Partners is a prestigious award recognizing Authorized Steelcase Dealers who deliver exceptional value to their clients, teams and communities. To achieve Premier Partner status, Steelcase measures various elements of success, from providing great experiences and strengthening business to demonstrating financial strength and positively impacting the community.
As Steelcase Premier Partner, we want you to feel confident knowing that you are working with a trusted, strategic partner who is equipped to deliver a great solution and experience.
"We are honored to be recognized as a Steelcase Premier Partner again. We work hard every year towards earning this award, and it is great to see that determination pay off. We are grateful for our team members, vendor partners and clients because, without all of them, this wouldn't be possible," says CharRae Chwialkowski, President of Connect Interiors.