We had the opportunity to highlight a recent project with First International Bank & Trust in Midwest Nest. Thank you for featuring our work!
Story by Alex Accornero I Photography by Jenna Kluting – Originally posted in Midwest Nest February 2022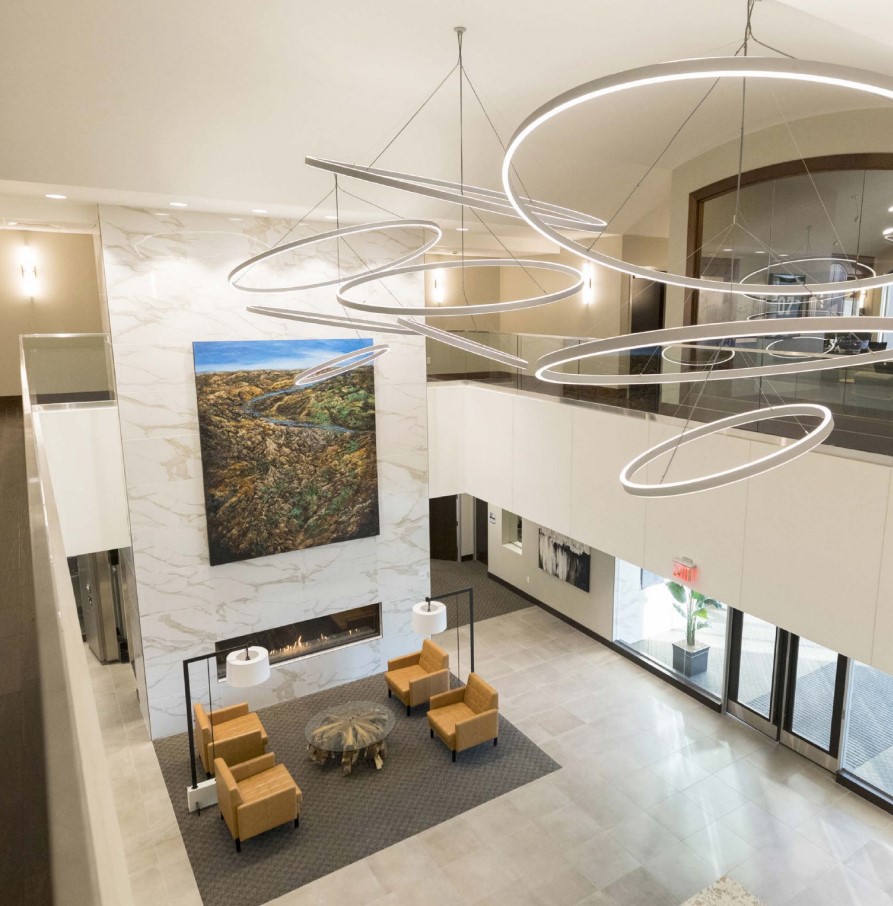 Completion of First International Bank and Trust's (FIBT) branch on 25th Street marked the bank's entry into the Fargo-Moorhead community in 1994. After 27 years in the market, FIBT's community first approach has stood the test of time; the ever-expanding bank is now a staple in the local financial scene. However, the nearly three-decade-old interior was due for a new take.
The project required designers to build a strategy that would completely transform the space while still allowing the bank to remain operational throughout its duration. The final result is a beautiful, comfortable space that offers top-notch amenities for staff and customers.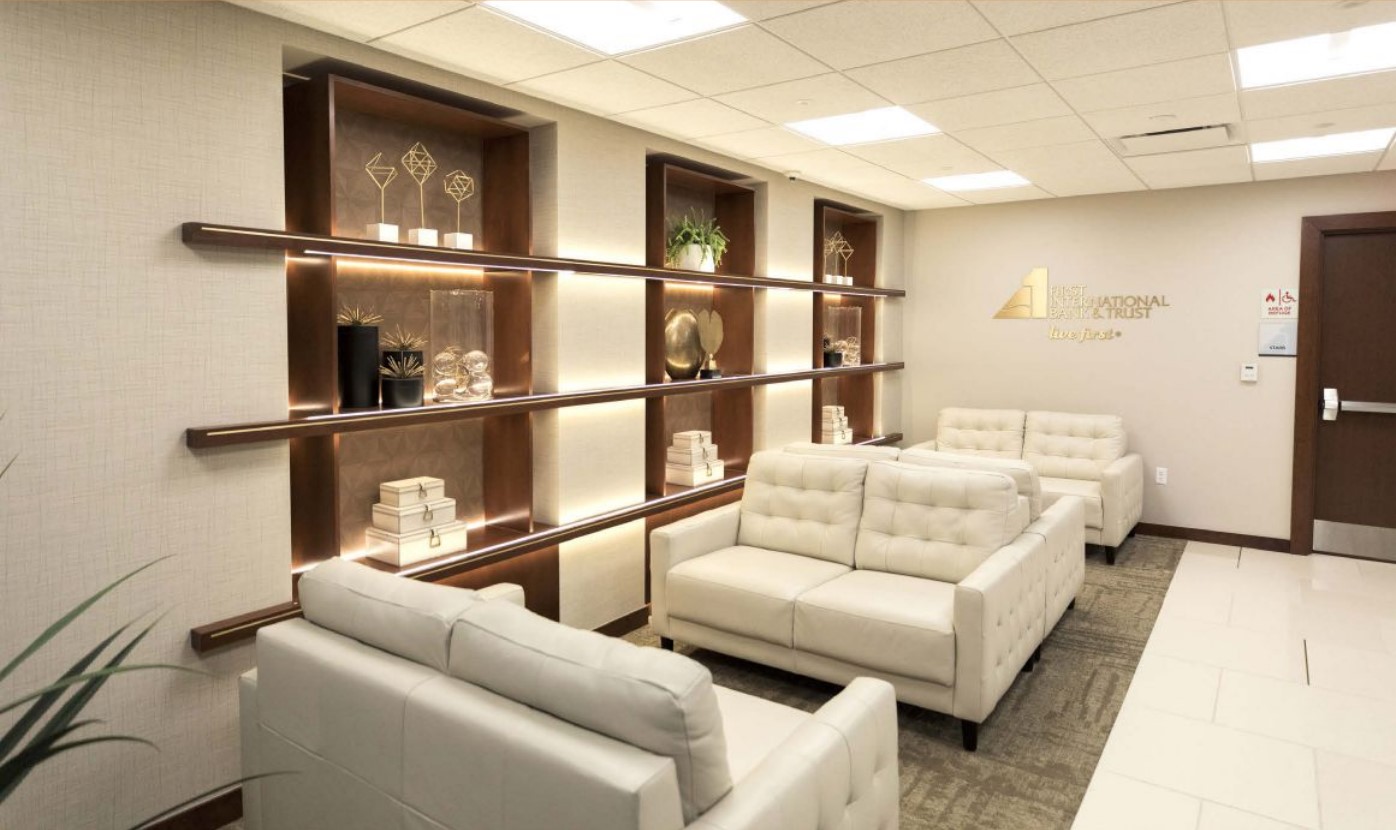 Remodeling the building's lower level began in June 2019. Originally, it had a dark, cut-up, maze-like interior with 17 offices and 18 workstations. The space was completely redesigned and now features a lobby, two additional meeting spaces, 27 offices and a reception desk.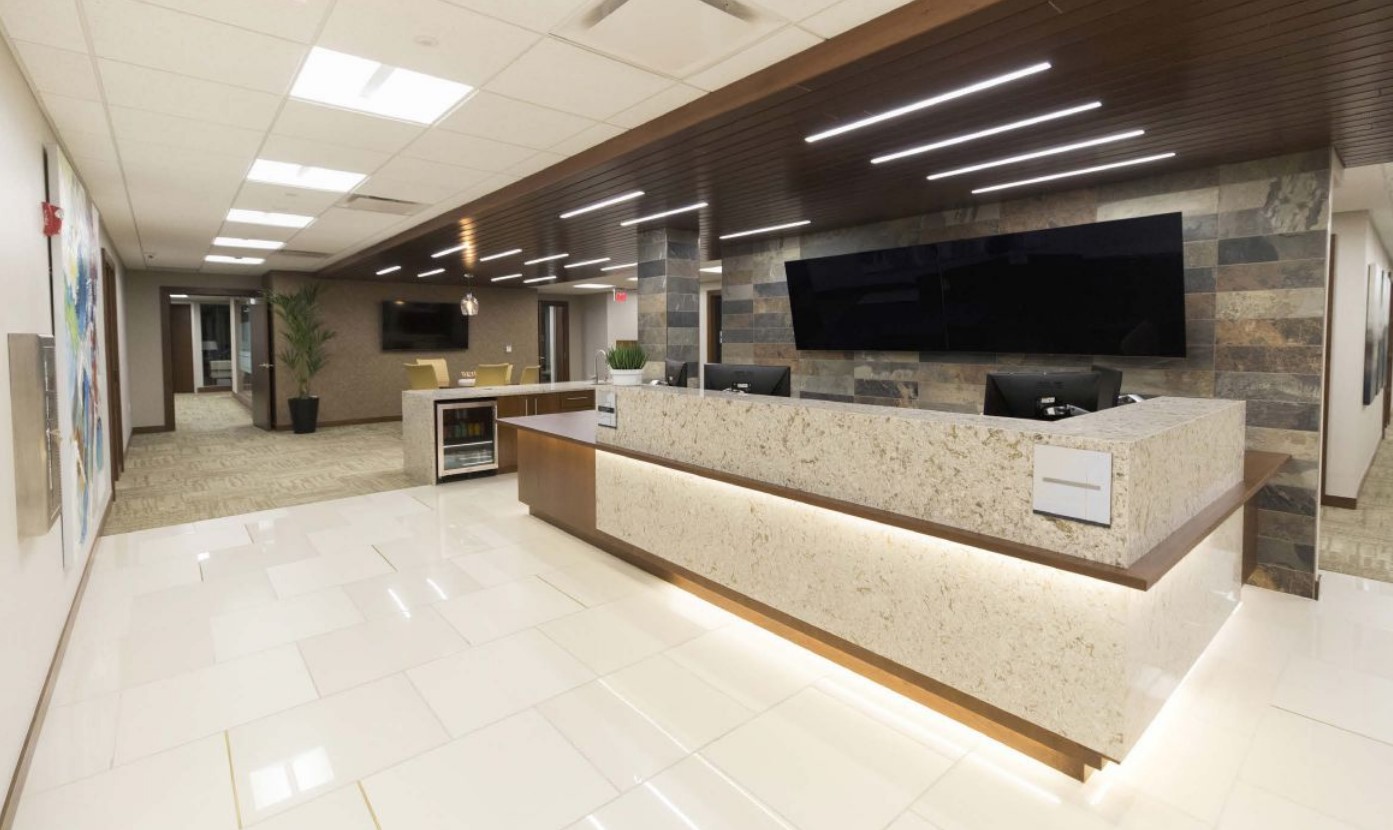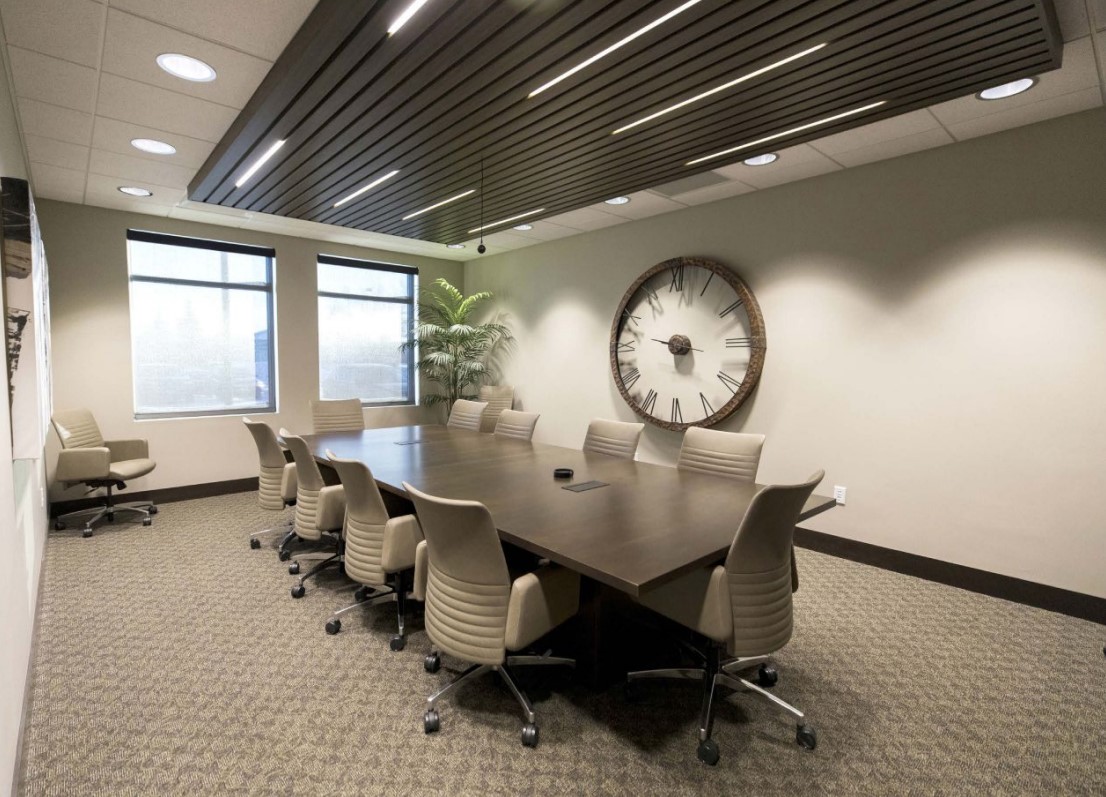 Natural light now reaches nearly every corner of the workspace, which is home to the wealth management department and a variety of corporate employees.

The second phase of the project began in the summer of 2020 and was complete in October 2021. All original windows and exterior doors were replaced throughout the building. The lobby, front entry and drive-thru were reimagined. The traditional teller line was changed to a modern standalone
"teller pod" concept, creating a more personable environment for customer transactions. A standalone storage garage was built, all curbs and sidewalks were replaced, and the parking lots were resurfaced.
Through careful planning, the bank was able to keep the lobby open to customers during normal hours and only had to shut down the drive-thru for three weeks.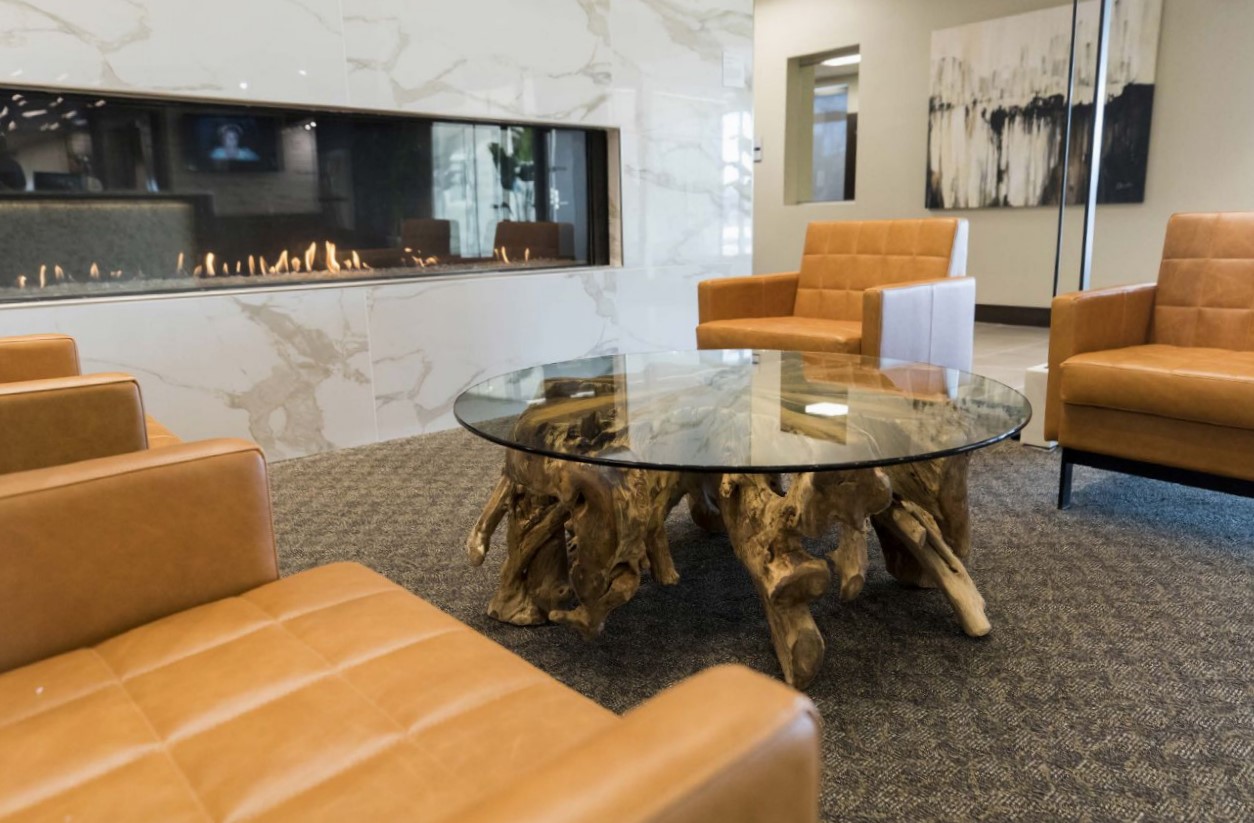 Functionality meets forward-thinking design in the newly imagined space. Great attention went into selecting details and finishes to ensure the new interior will stand the test of time. Homage is paid to the bank's western North Dakota roots; an original painting by Fargo artist Andrew Stark hangs above the impressive lobby fireplace. It depicts the Little Missouri River cutting through the rugged landscape.