NeoCon 2022 has wrapped and we can't wait to share all that we experienced in Chicago. The Steelcase WorkLife and WorkCafe centered around the hybrid work experience. With new settings, solutions and partnerships, visitors could see first hand how the workplace can support the needs of hybrid workers and learners today.  Each of these curated spaces gives people what they need – focus, collaboration and a sense of belonging – while remaining flexible and adaptable for organizations seeking to stay nimble. Let's take a look!
Steelcase
Check out this video from Steelcase showcasing all that NeoCon offered this year. This article highlights winners, products and partnerships that received the most buzz from Steelcase as well.
STEELCASE FLEX PERSONAL SPACES
A simple and flexible set of products joining the Steelcase Flex Collection and offering workers a place to call home at work where they can control and adapt their environment, whether participating in a video call or doing some heads-down focused work. Personal Spaces can be easily and quickly adapted to achieve the level of privacy people need.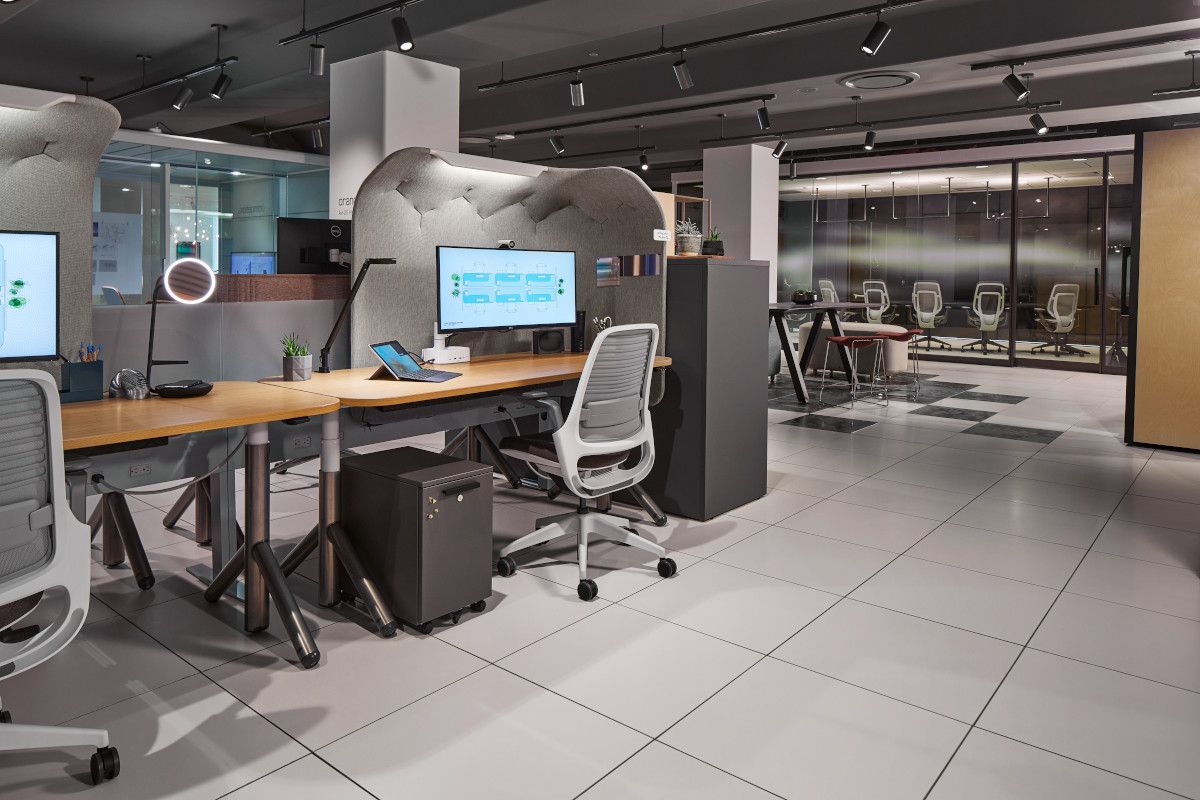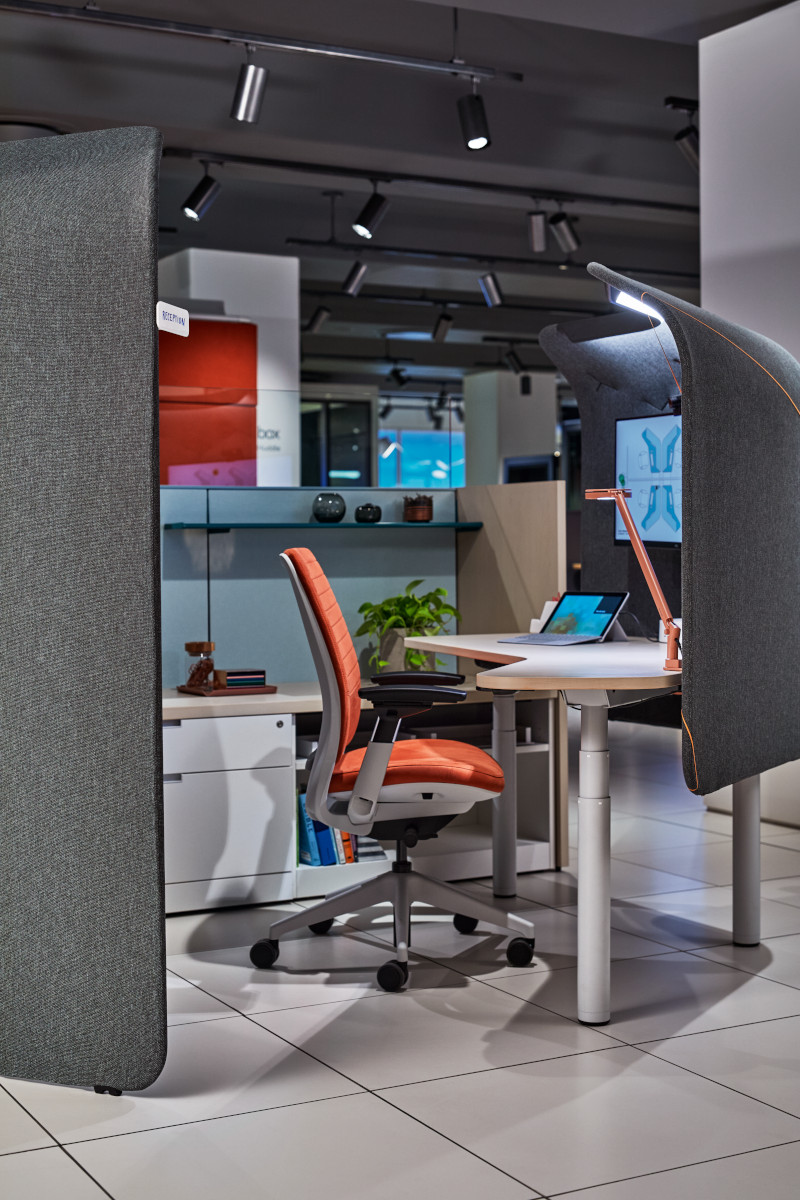 AIR3 FREESTANDING SPACES
The perfect place to connect or concentrate, Air³ is a safe, flexible, freestanding modular system that can be easily moved and easily reconfigured to fit the needs of your space.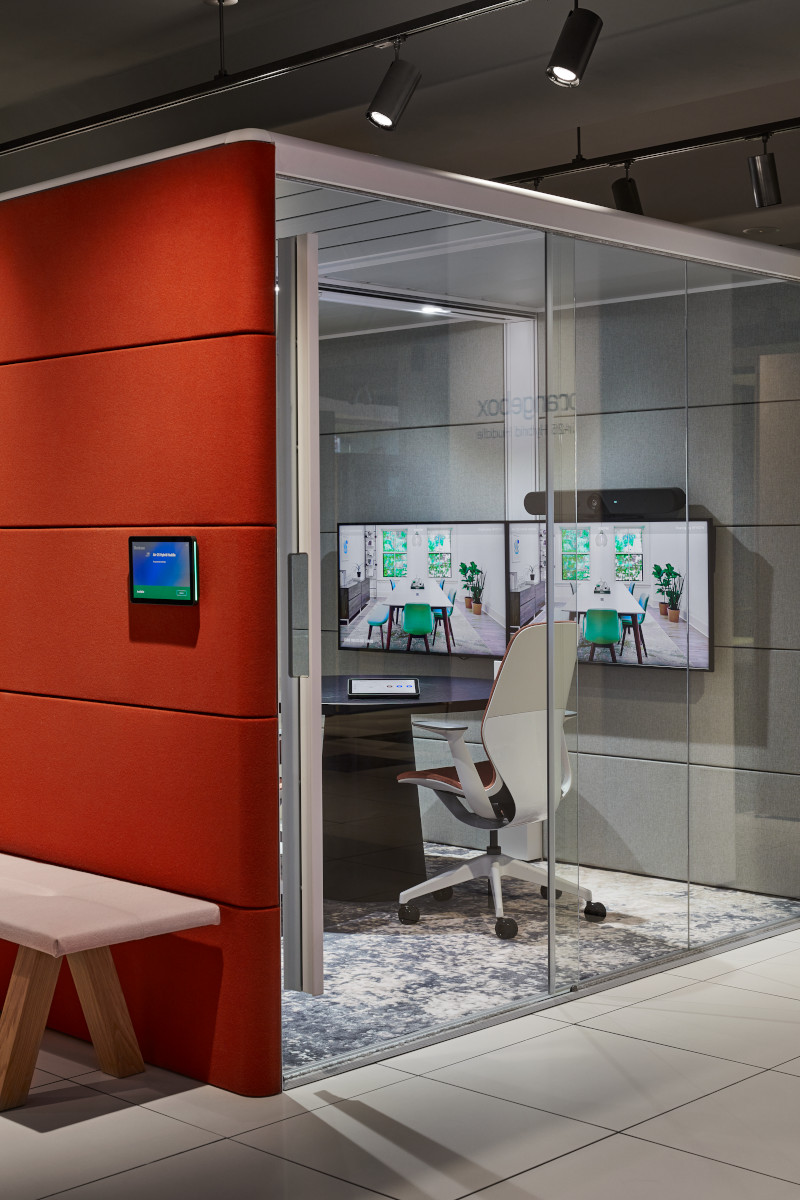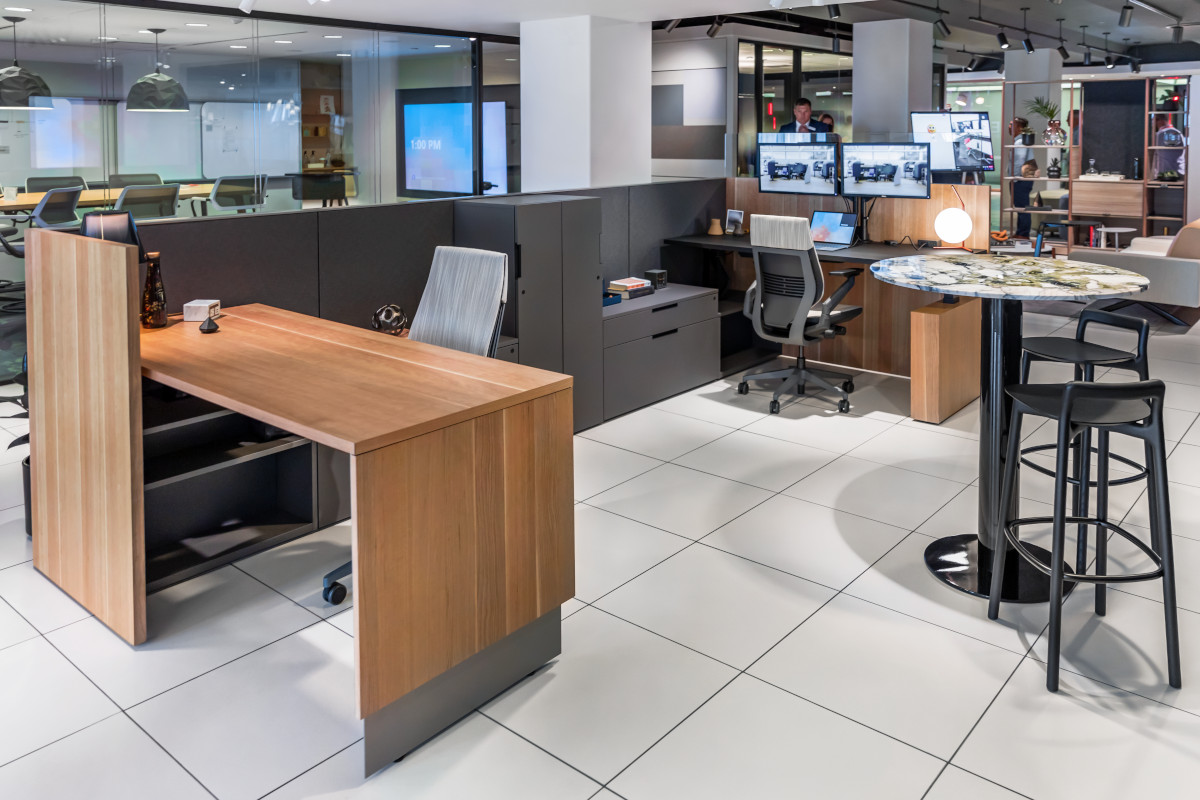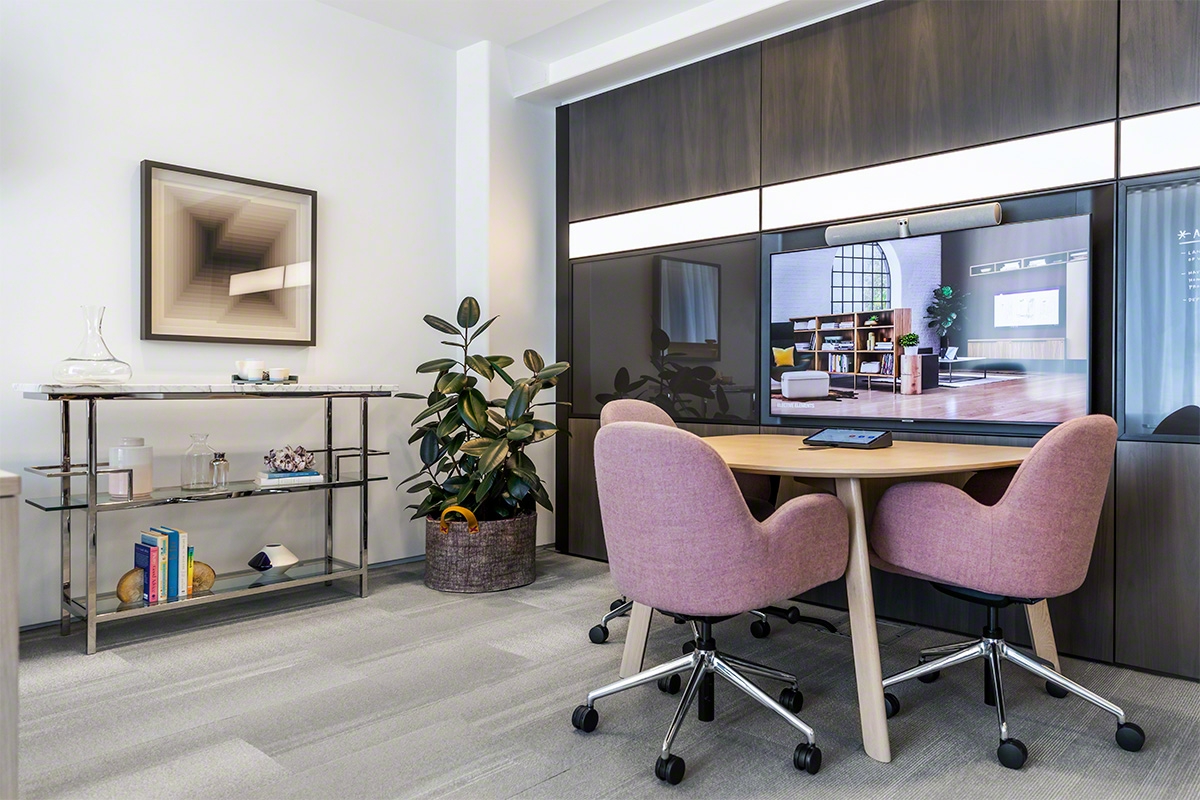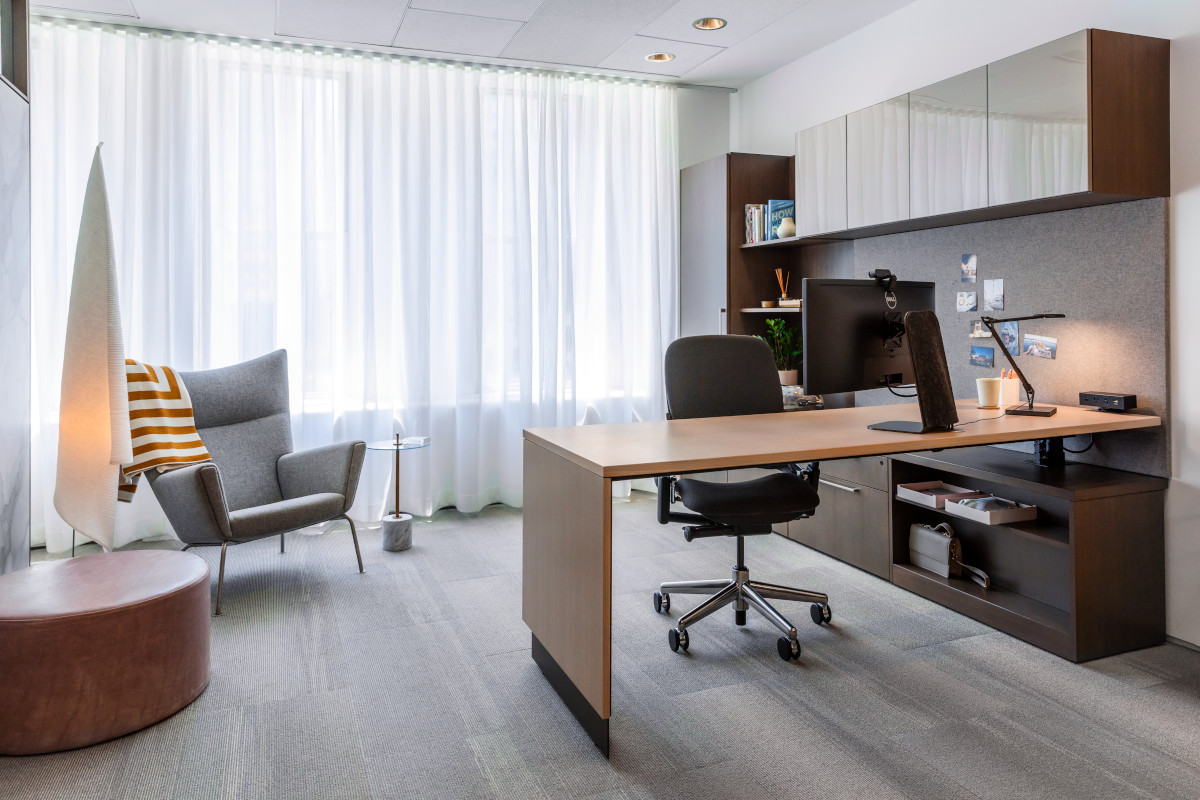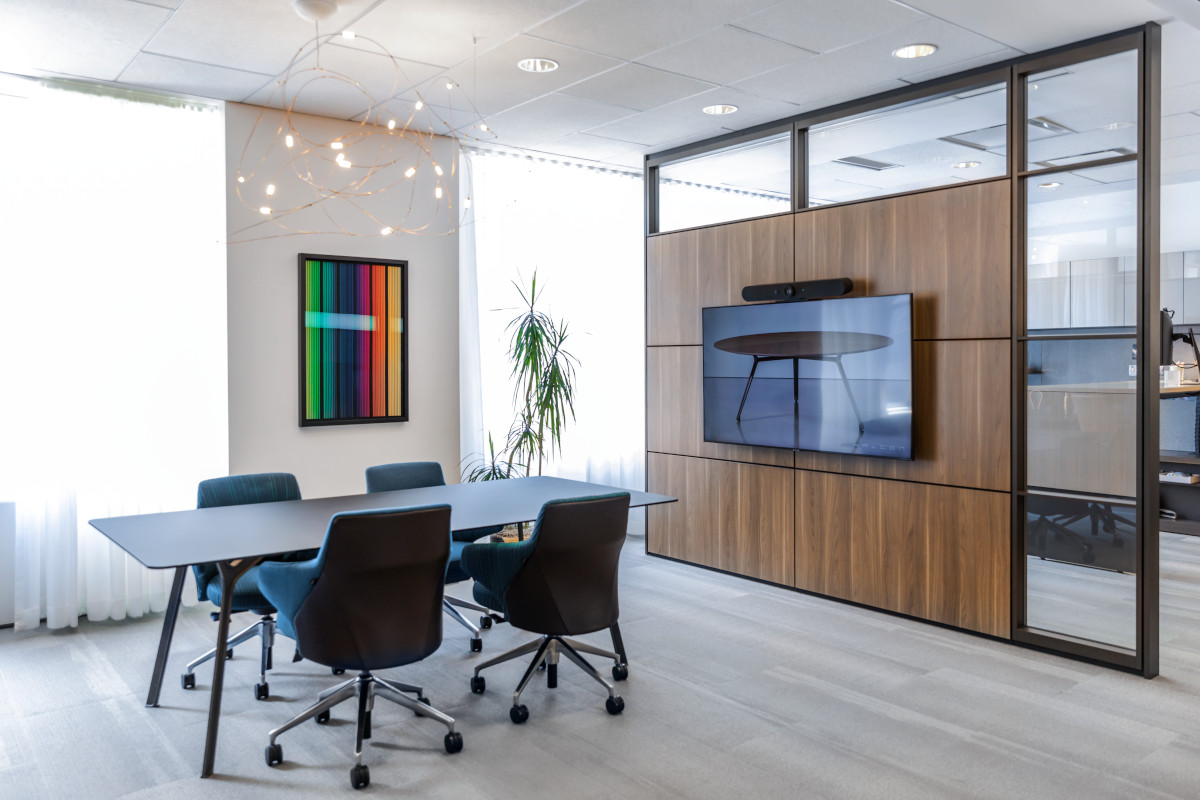 INTRODUCING EVERWALL™
A prefabricated architectural wall system designed to quickly and easily transform interior spaces ranging from small enclaves to meeting rooms, or from floor to floor — all while using the same kit of parts. Available in a wide array of finishes, including new luxe paints, and broad range of new hardware, Everwall meets any designer's vision.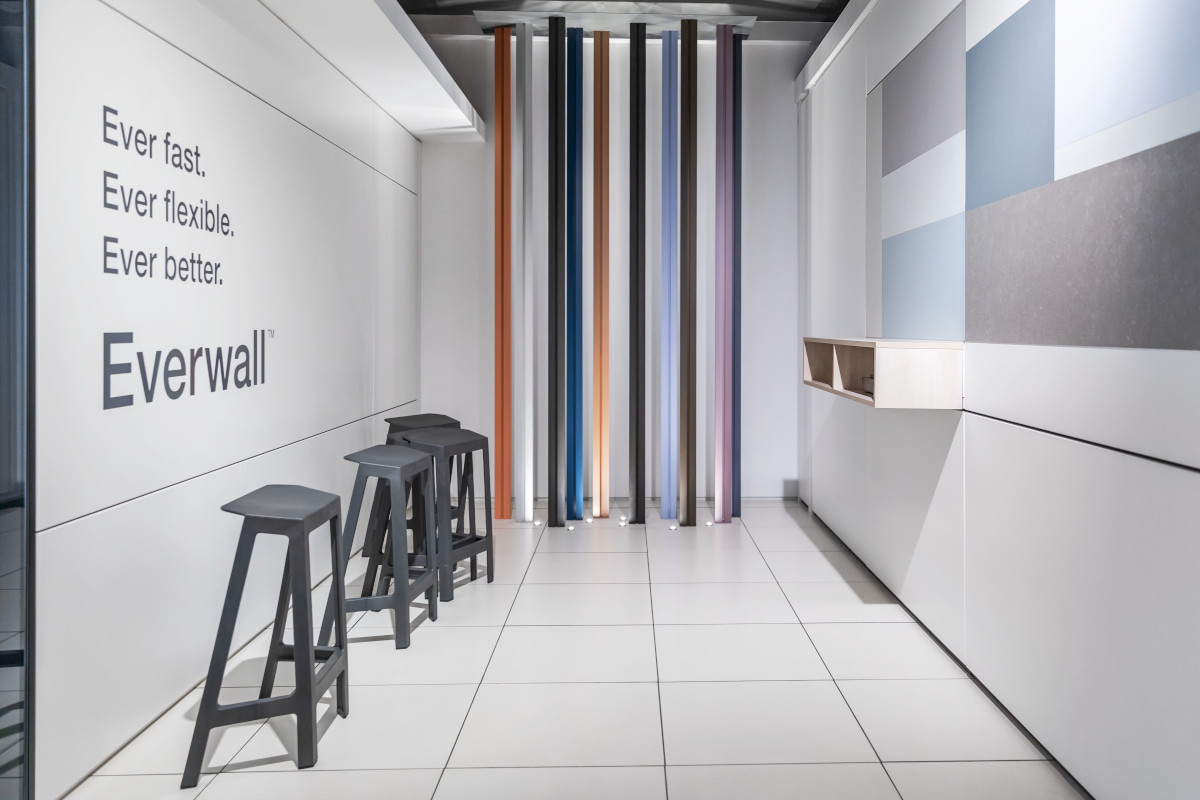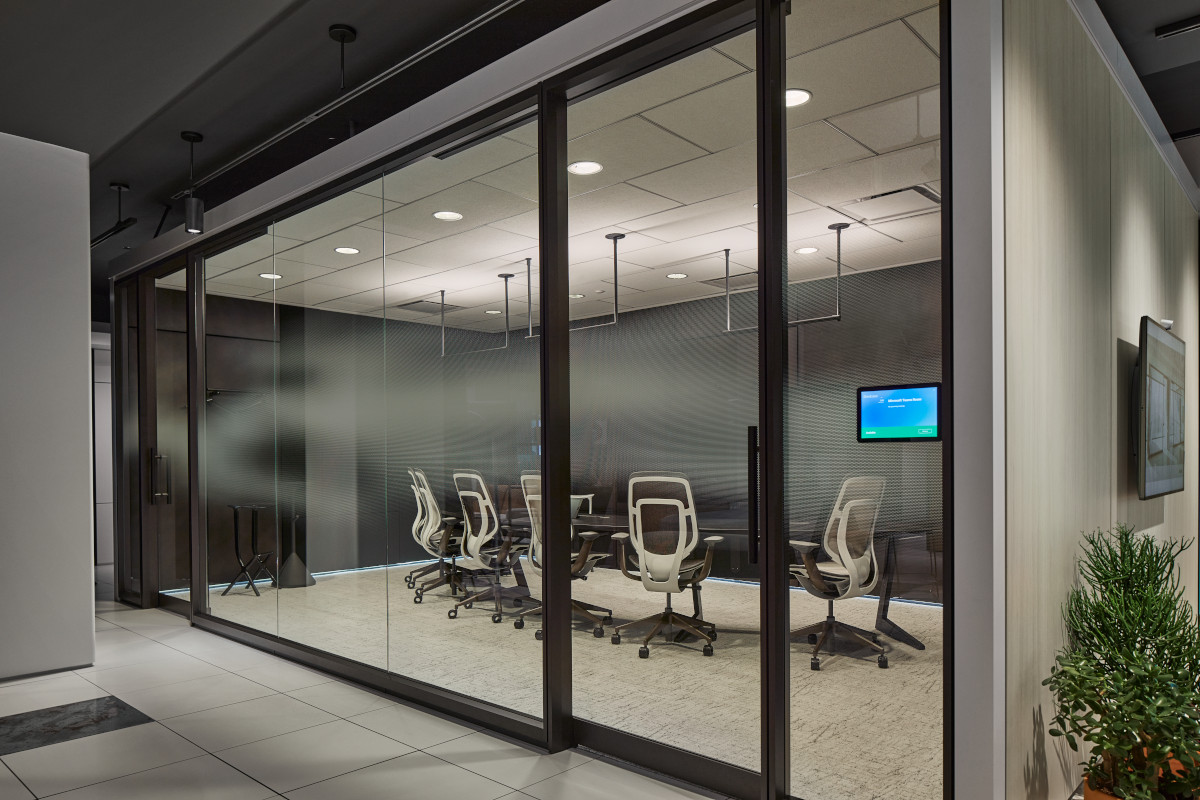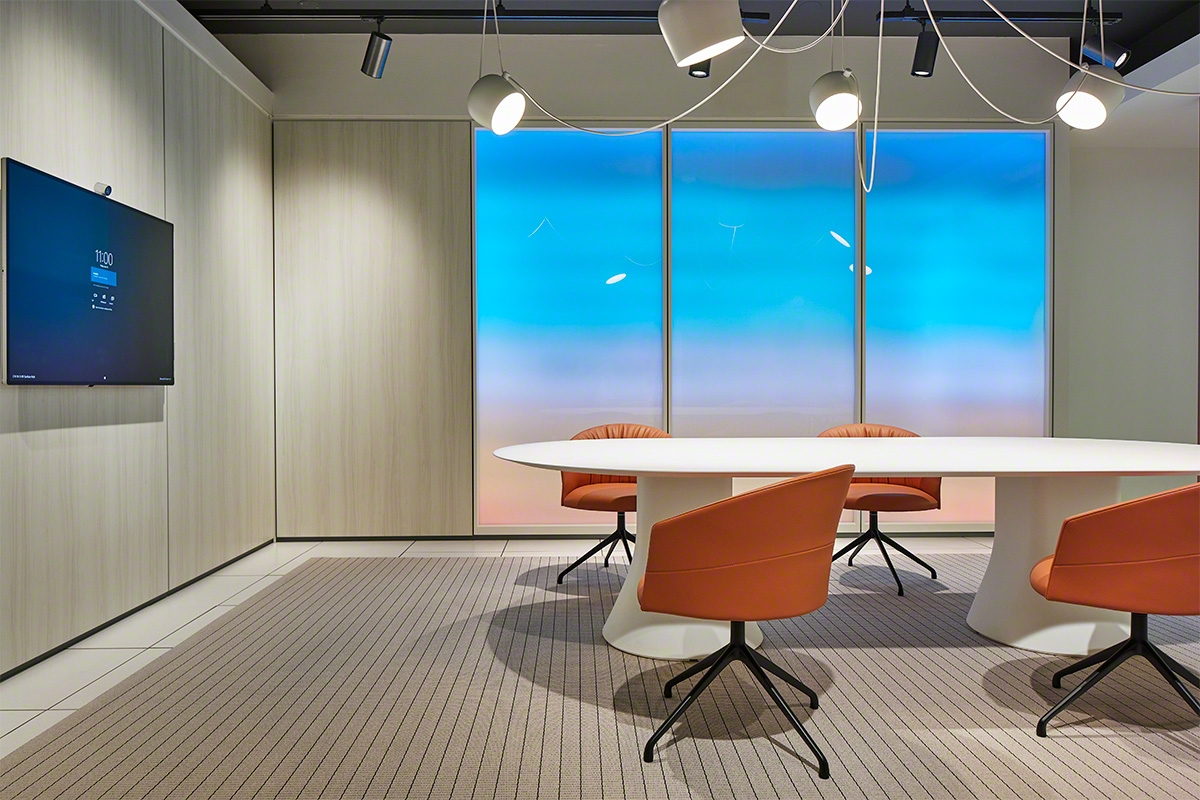 AMBOI BY AMQ
Amobi is a complete family of mobile products that support quick transitions from "me" to "we" spaces. This exclusive-to-AMQ offering meets the new demand for multi-modal, adaptable offices that maximize space utility and recognize the interdependence of individual, focused spaces and collaborative, iterative ones.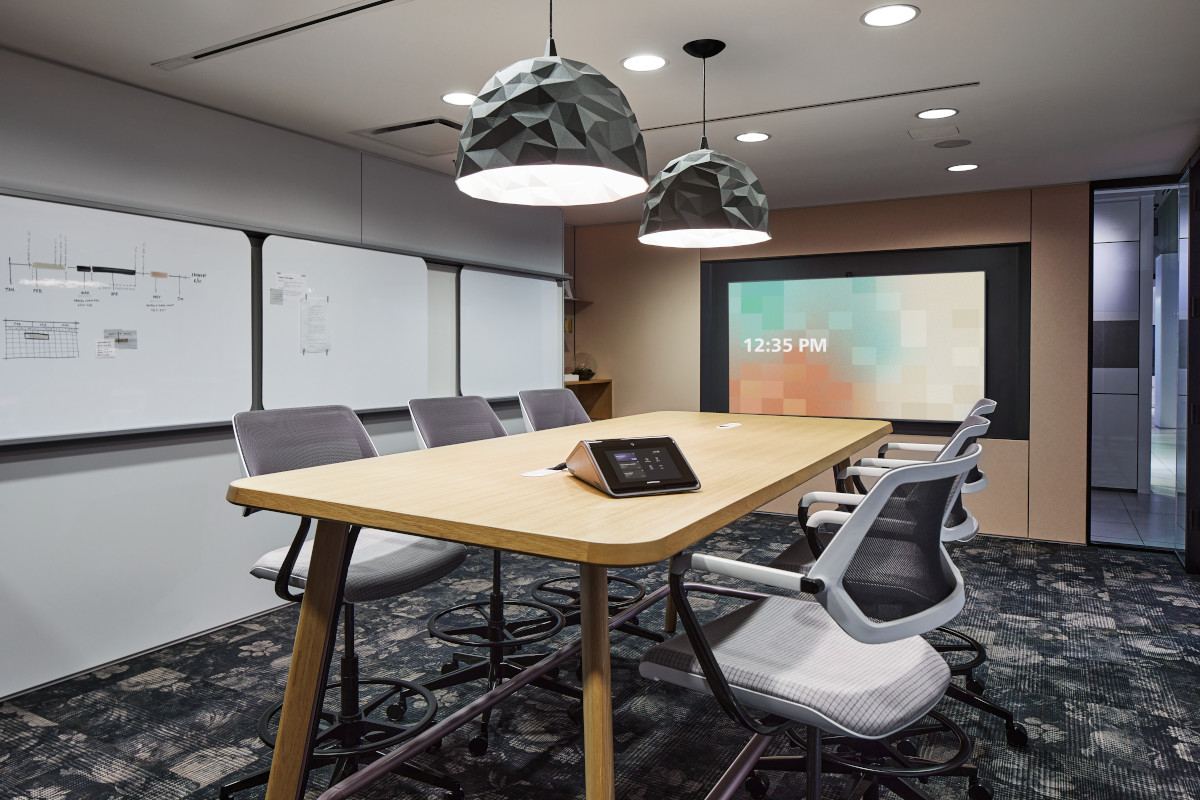 SAVINA BY VICCARBE
Practical and comfortable, the Savina lounge keeps people engaged in a relaxed posture and able to work for hours, whether they're working alone
or with others. Savina allows people and teams to easily rearrange or move the setting thanks to hidden casters.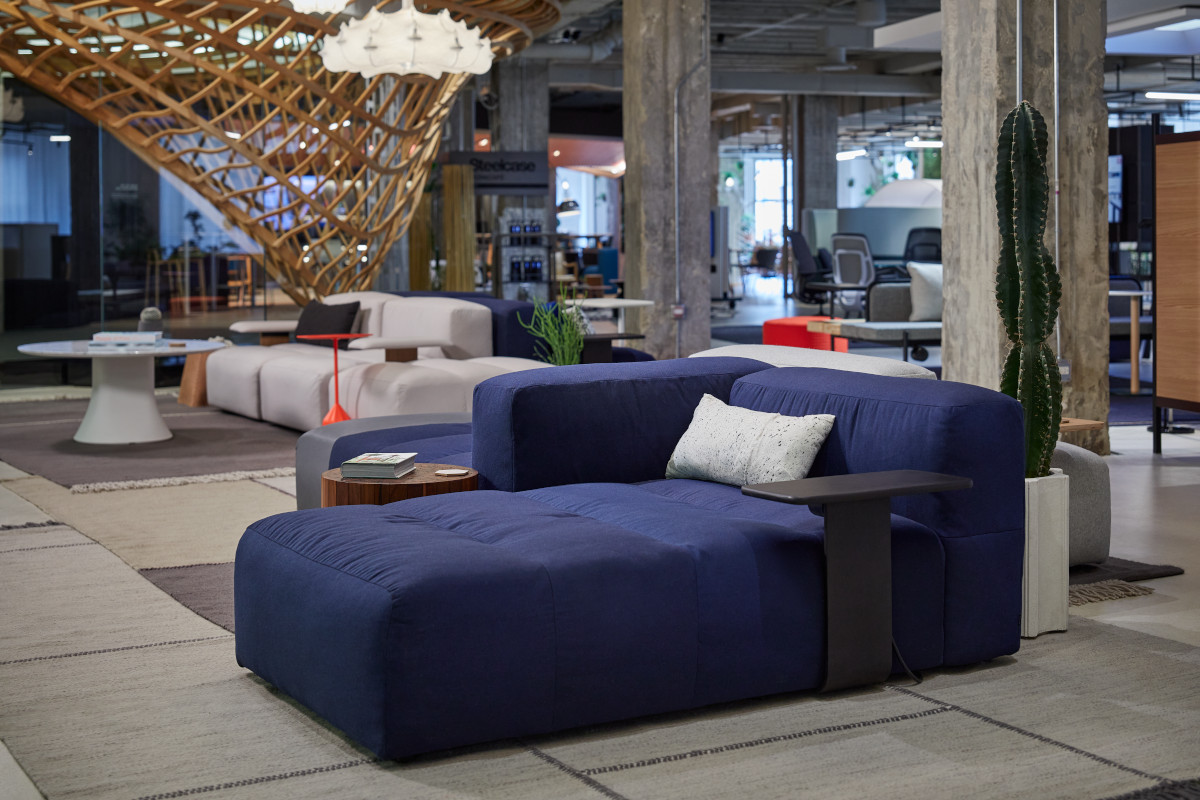 STEELCASE KARMAN™
A first-of-its-kind ergonomic chair that weighs only 29 pounds, Steelcase Karman is designed to naturally respond to the body's movement and deliver comfort in an entirely new way. Its 21st century design combines a new proprietary mesh textile, Intermix, with an integrated cushioning system that doesn't sag or feel stiff, with an ultra-light, flexible frame that eliminates stiff edges, so people feel less pressure on the seat and back than other, traditional mesh chairs.
HYBRID COLLABORATION TABLE
Through recent work with Microsoft, Steelcase discovered that shifting space design from portrait to landscape creates a more equitable hybrid meeting experience for all attendees — in-person and remote. The Hybrid Collaboration Table has been tested and designed to support the video-centered meeting experience, accommodating the appropriate camera angle and view of the large
screen.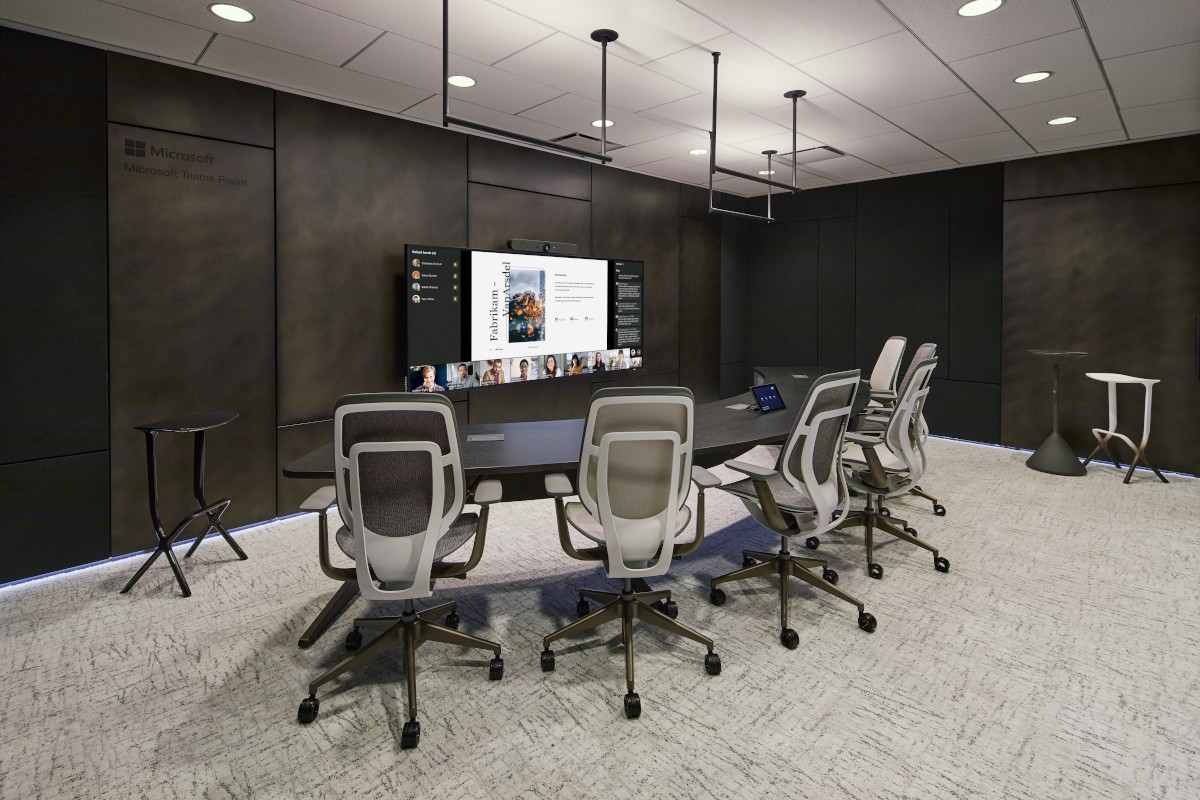 ISLAND BY ESTABLISHED & SONS
The Island Collection is a versatile, space-optimizing bench seating system with a variety of configurations. Island gives inbetween areas a collaborative, functional use and invites passersby to sit, perch or lounge. The understated design creates a central focal point for high-traffic communal
environments.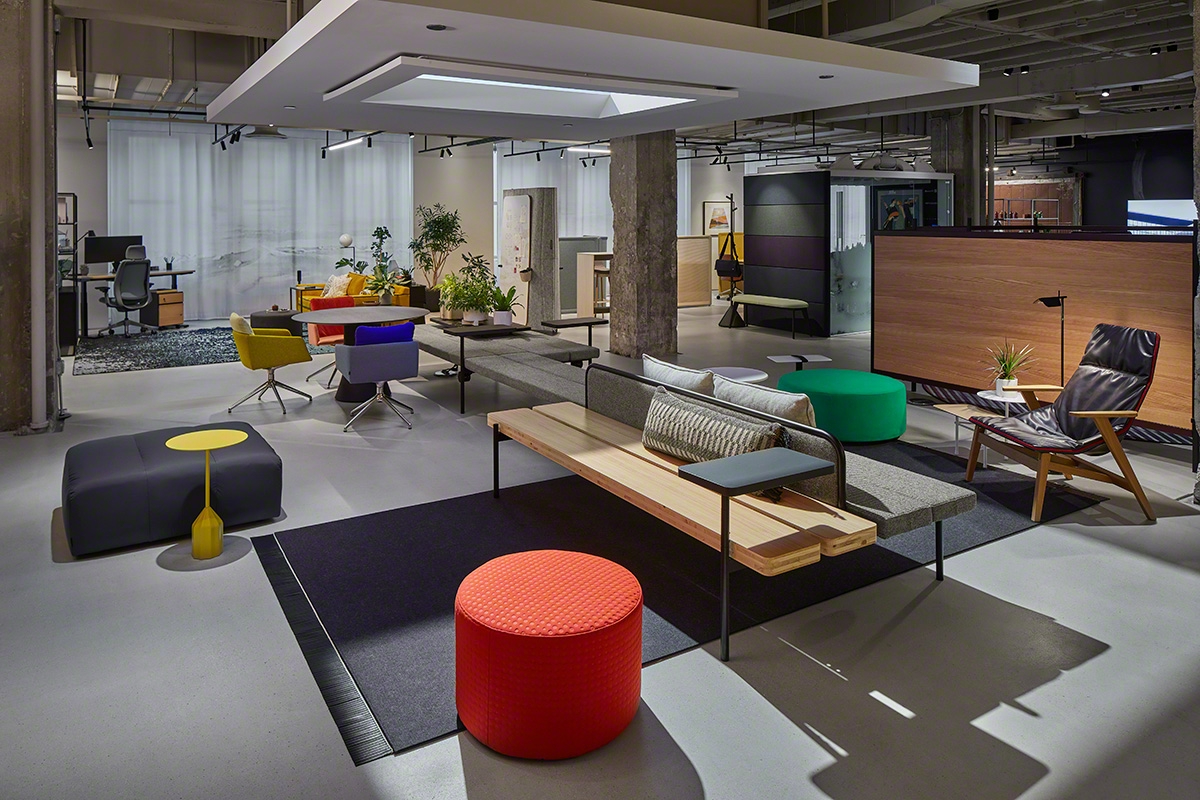 THE FRANK LLOYD WRIGHT COLLECTION
Steelcase and the Frank Lloyd Wright Foundation are joining in a new creative collaboration that ranges from launching reintroductions of iconic pieces to newly authored designs rooted in Wright's principles. Our first product line—the Frank Lloyd Wright Racine Collection by Steelcase—begins with pieces that are both reintroductions and reinterpretations of the original furniture from the revolutionary SC Johnson Administration Building.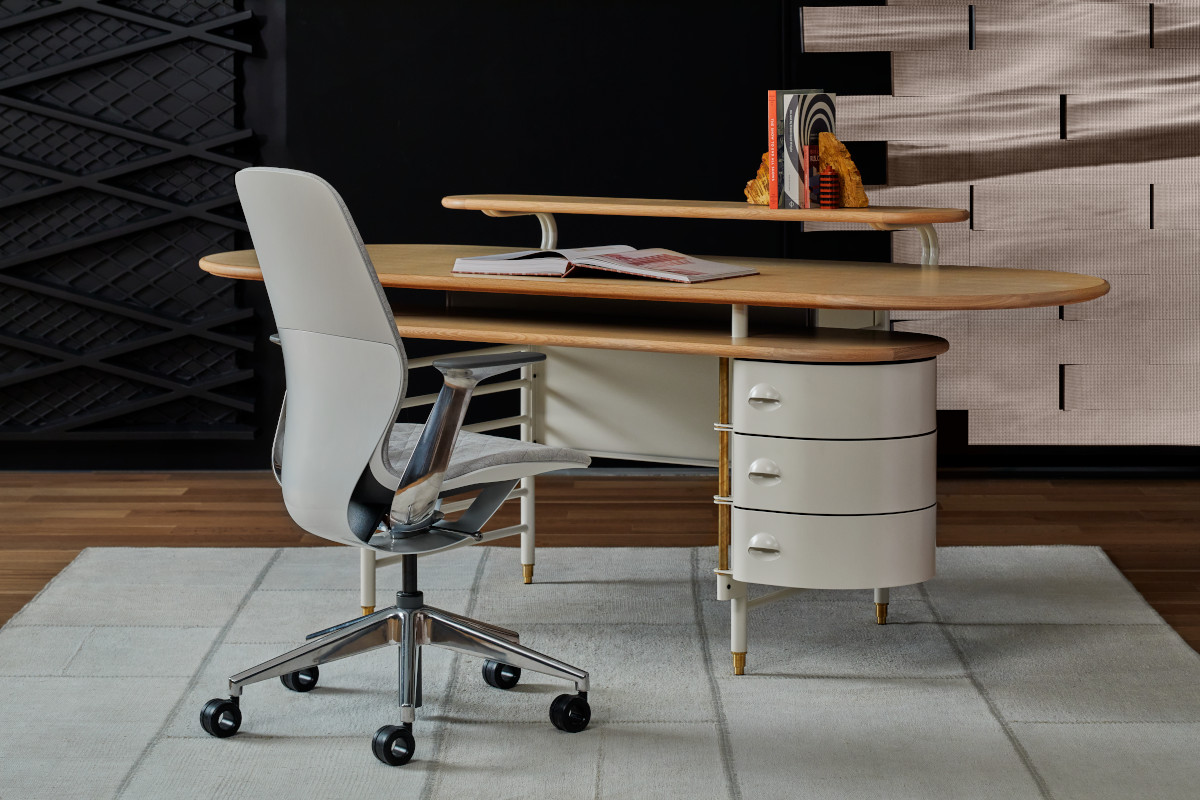 STEELCASE HEALTH
Steelcase Health has teamed up with popular retail brand West Elm to help create beautiful healthcare environments that work better. Designed by West Elm. Brought to life by Steelcase Health. Available Fall 2022.
The West Elm Health Collection by Steelcase Health offers a selection of popular workplace furniture modified specifically for healthcare environments. The combined expertise of these two design leaders helps to create inspiring spaces that meet the evolving needs of patients, families and clinicians.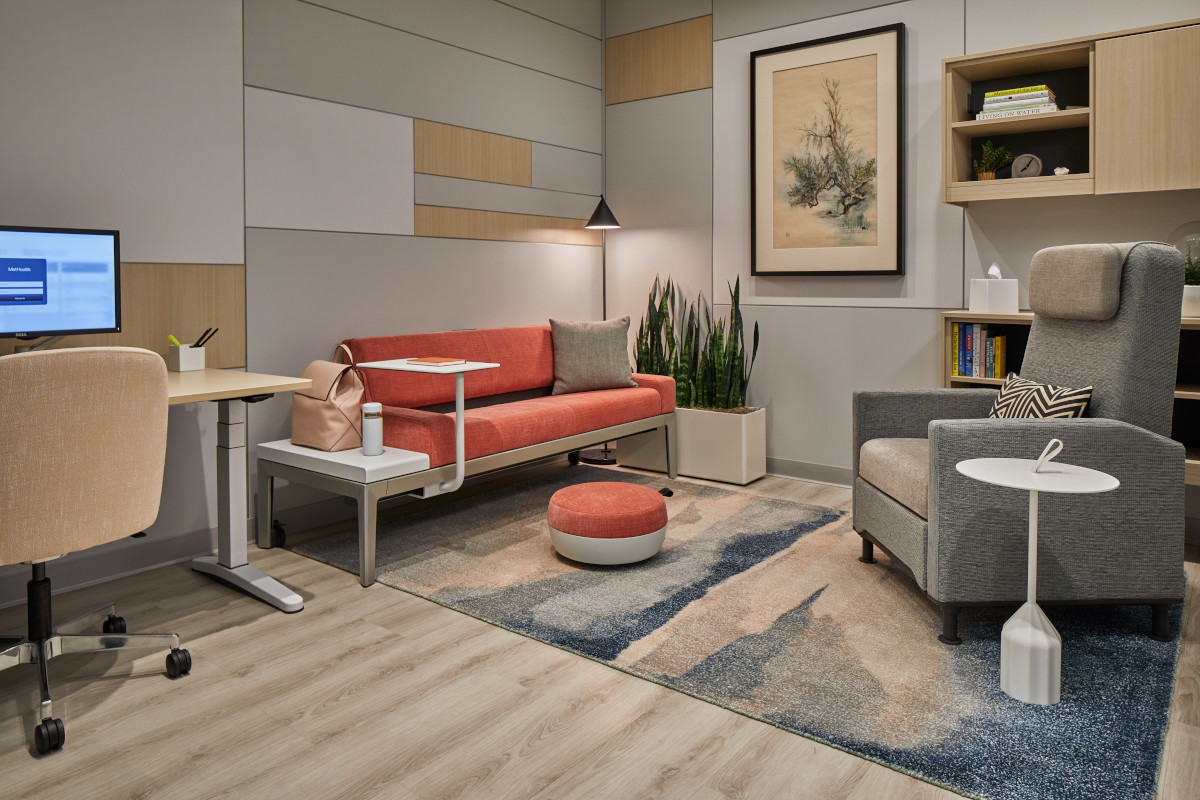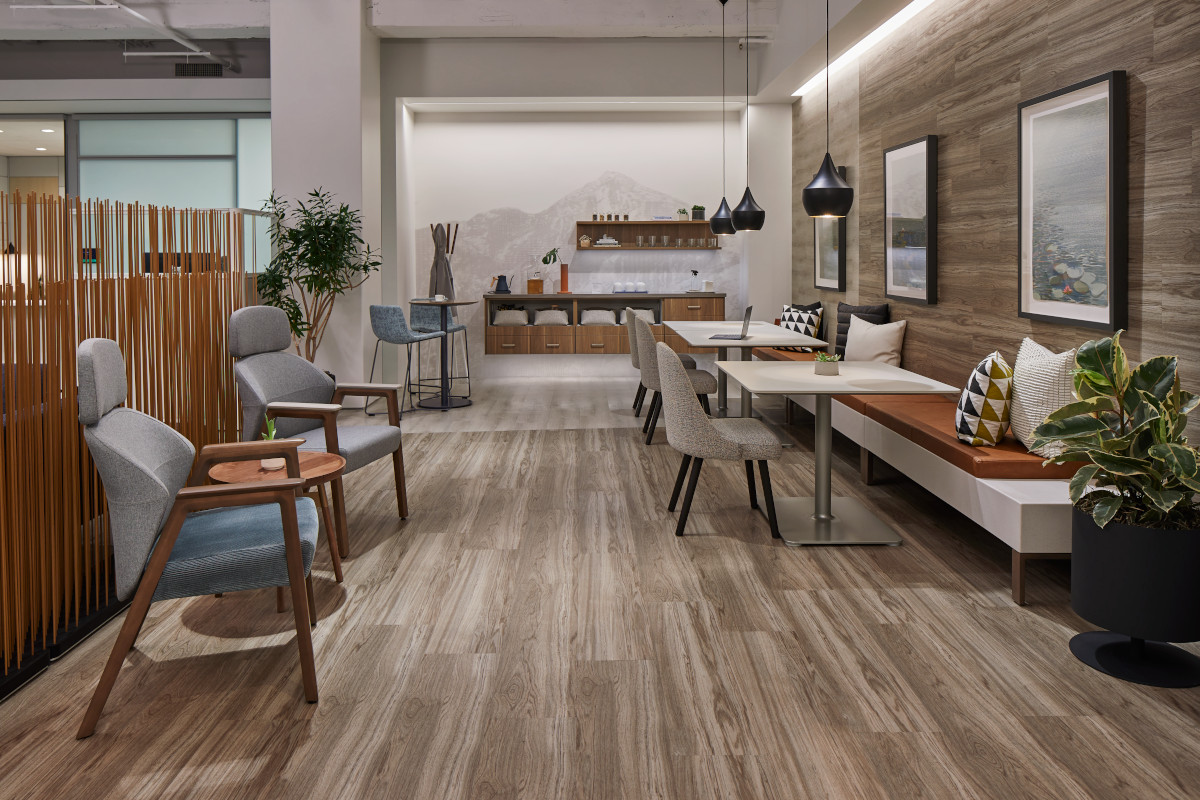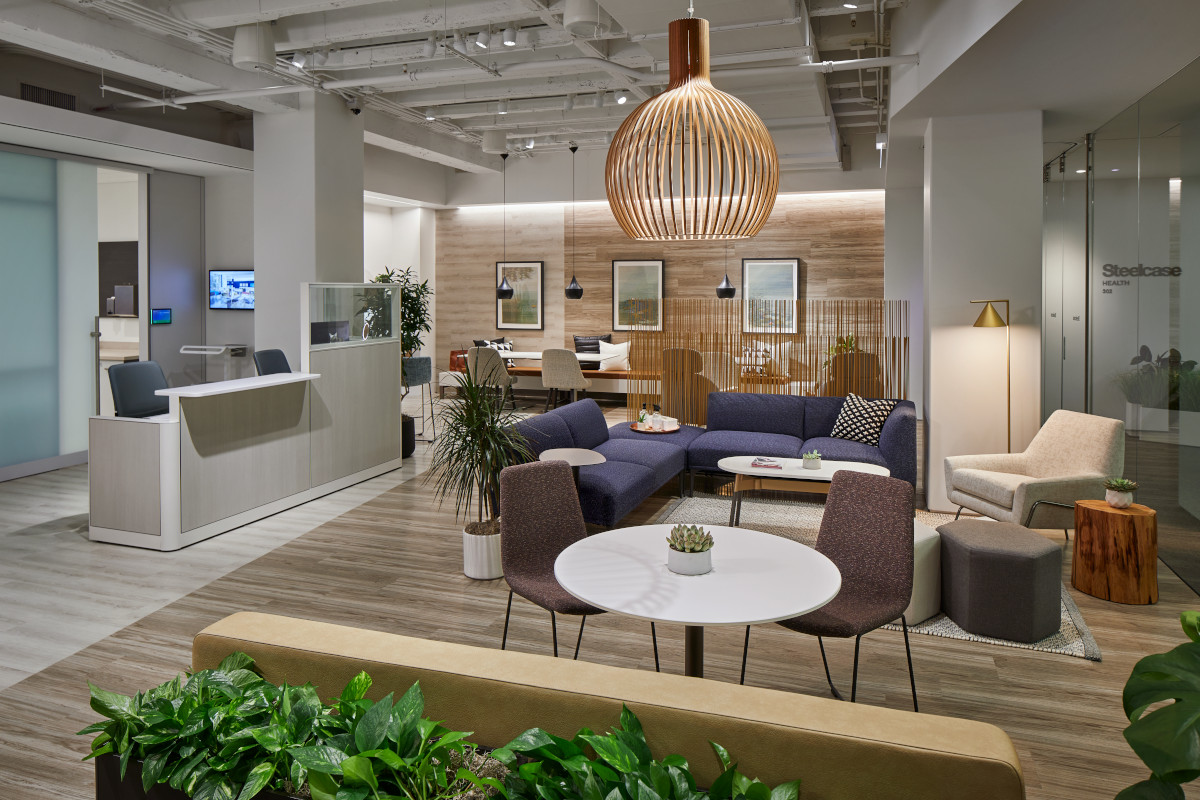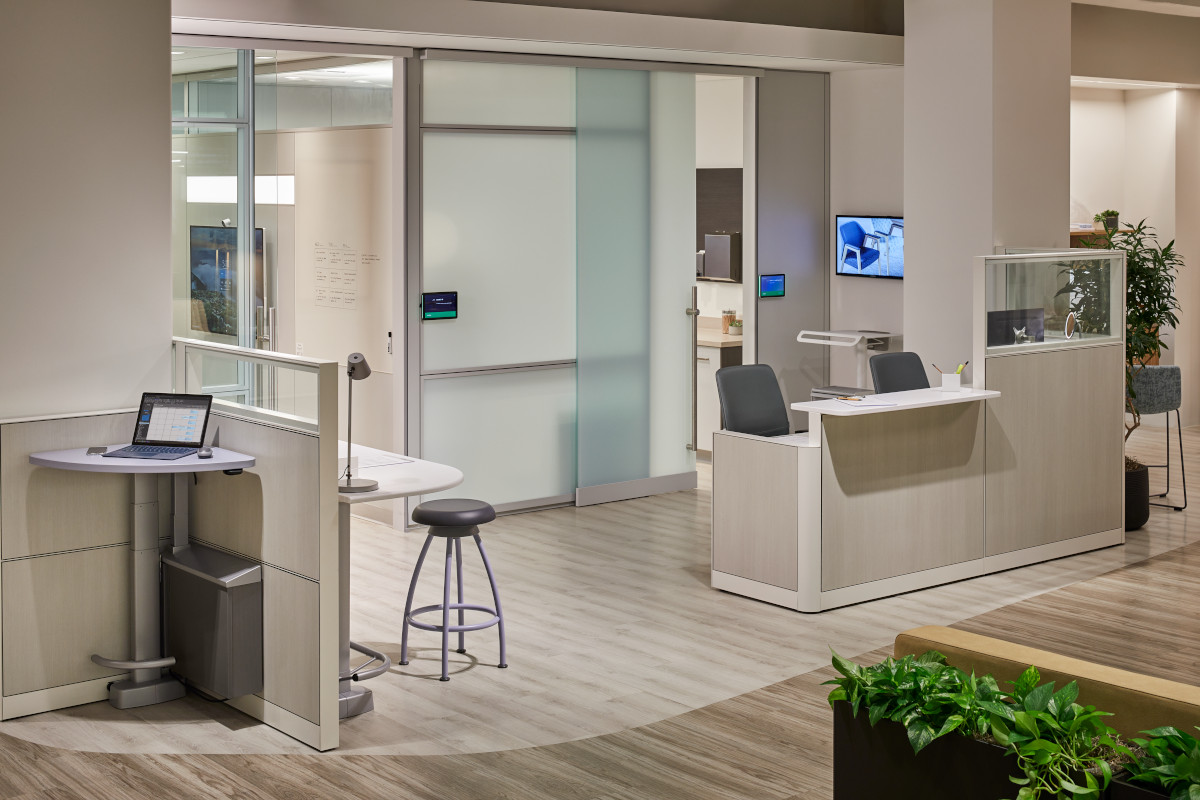 STEELCASE EDUCATION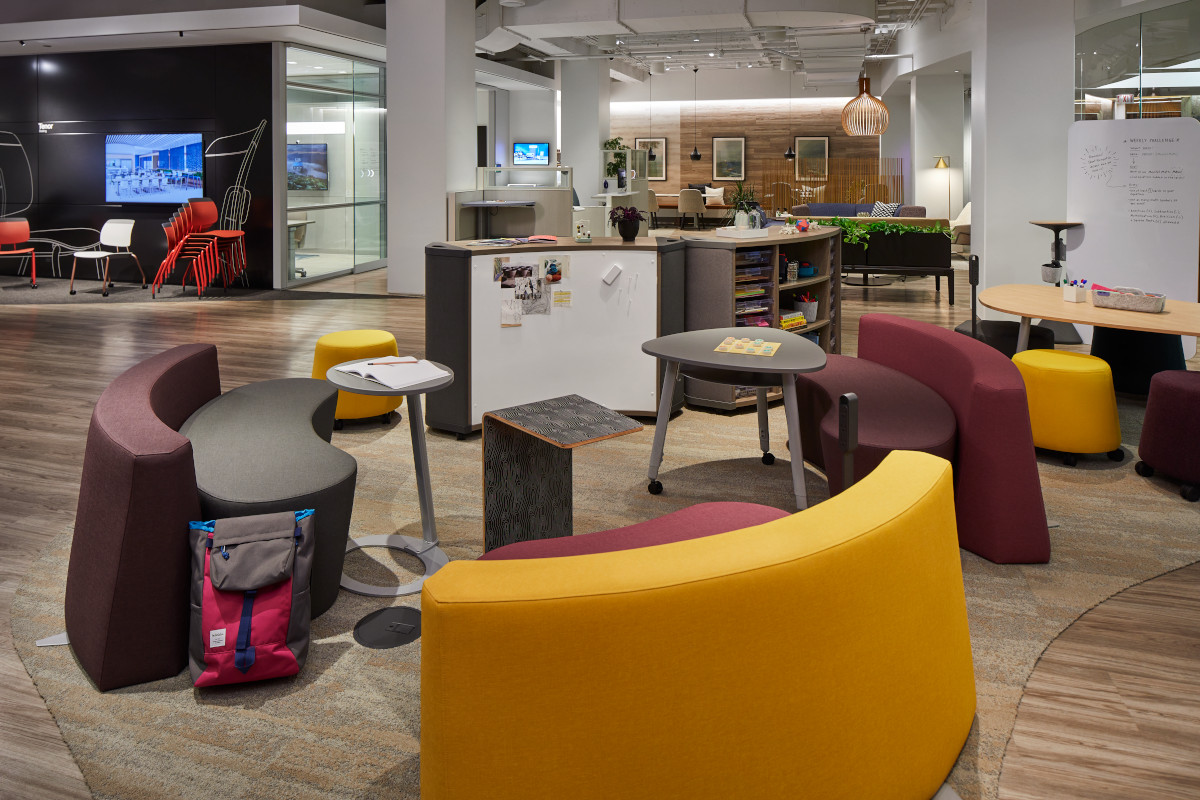 NUMBERS™ CHAIR + DESK BY SMITH SYSTEM
Numbers Chair and Desk provide the practicalities of comfort, strength and versatility with the visual subtleties of great design in classroom furniture. Unlike most traditional school seating made from injection molding, Numbers is ergonomically sculpted through blow-molding technology for a more cushioned effect, good posture and 360-degree-seating and maximum durability. The height-adjustable chairs and desks are easy to lift, with stacking components that deter damage to frames and paint — even the youngest students can slide and stack a few chairs and desks at a time.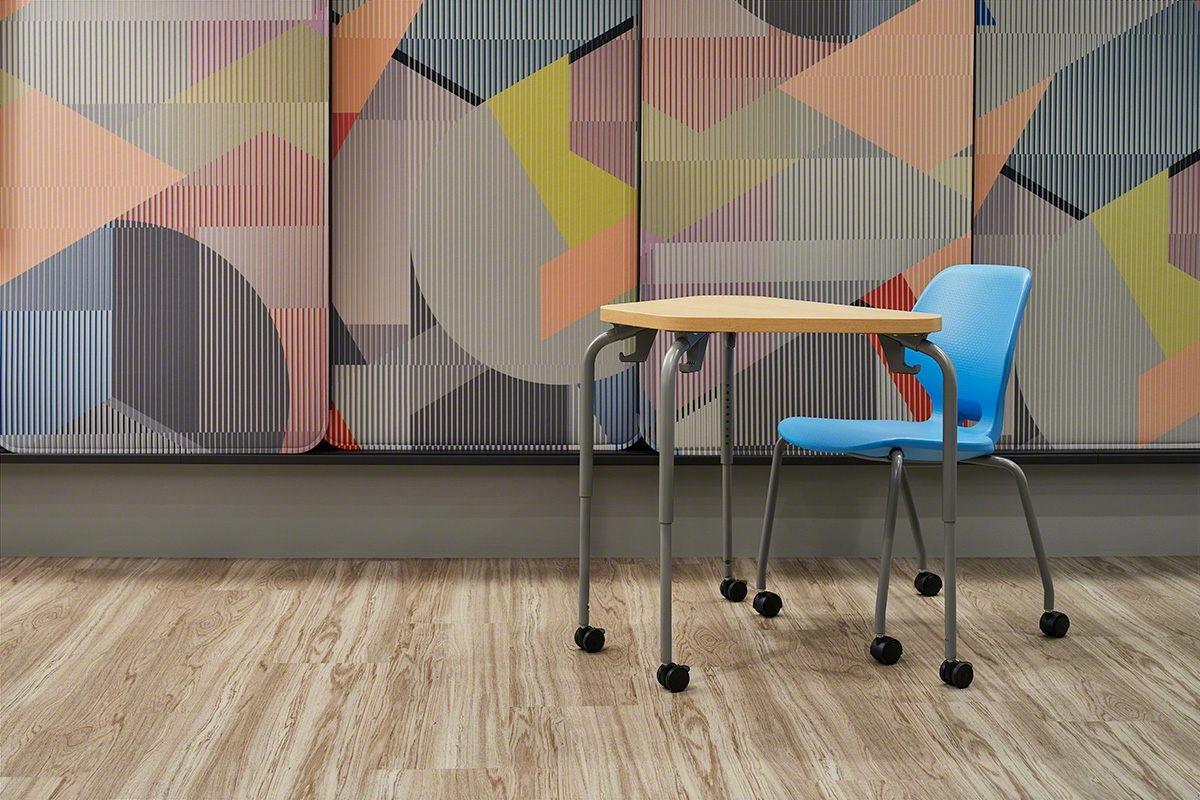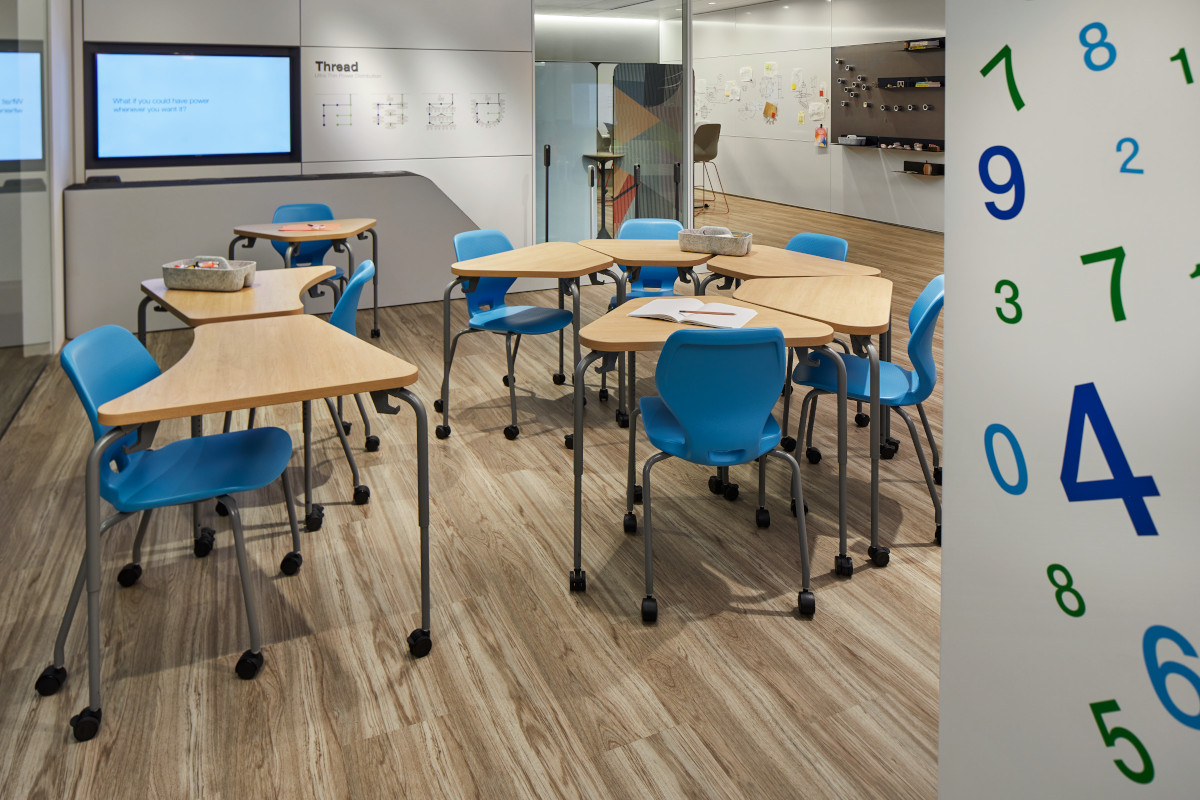 TENOR™
Tenor chair and stools deliver the value of an active learning chair at an attainable price point for schools in today's ever-changing learning landscape. Tenor is designed for ultimate comfort sitting, stacking and stowing. With a flexible back, nondirectional seat, intuitive back hook, quick stacking and stowing abilities and vibrant finishes with a choice of glides or casters, Tenor lets students easily adapt to any learning mode.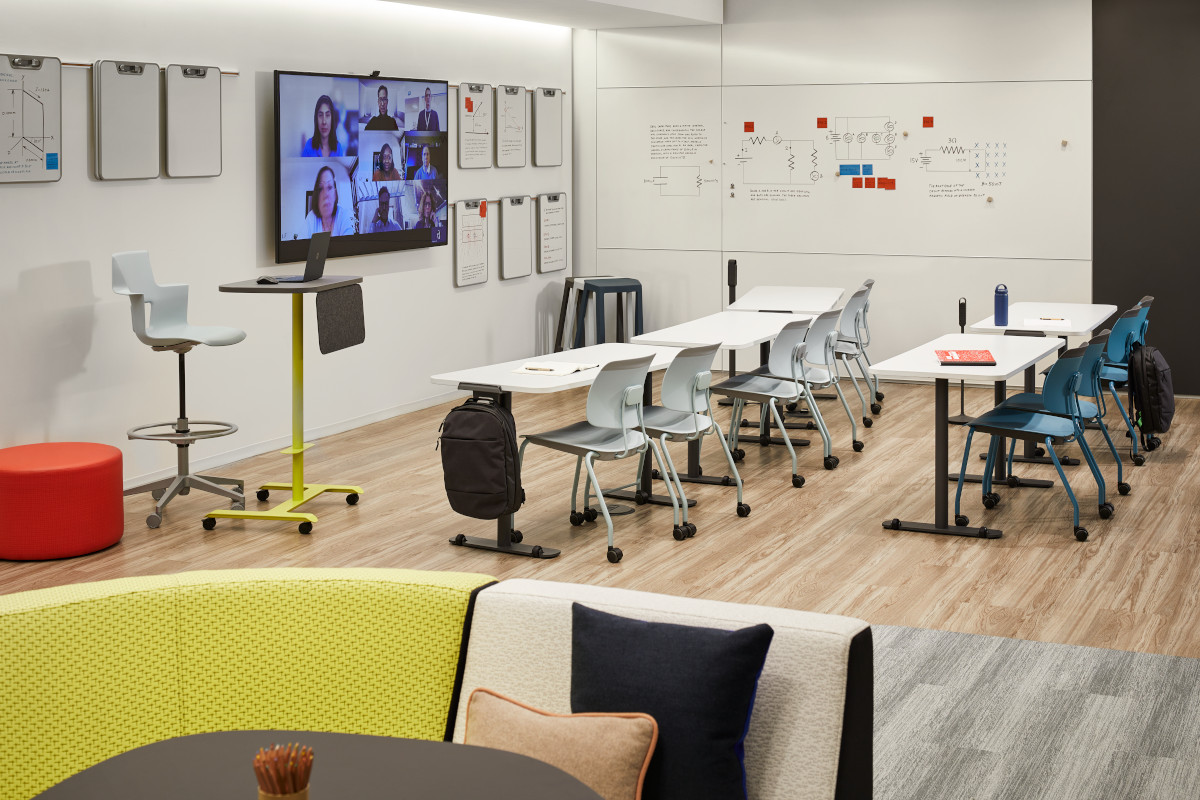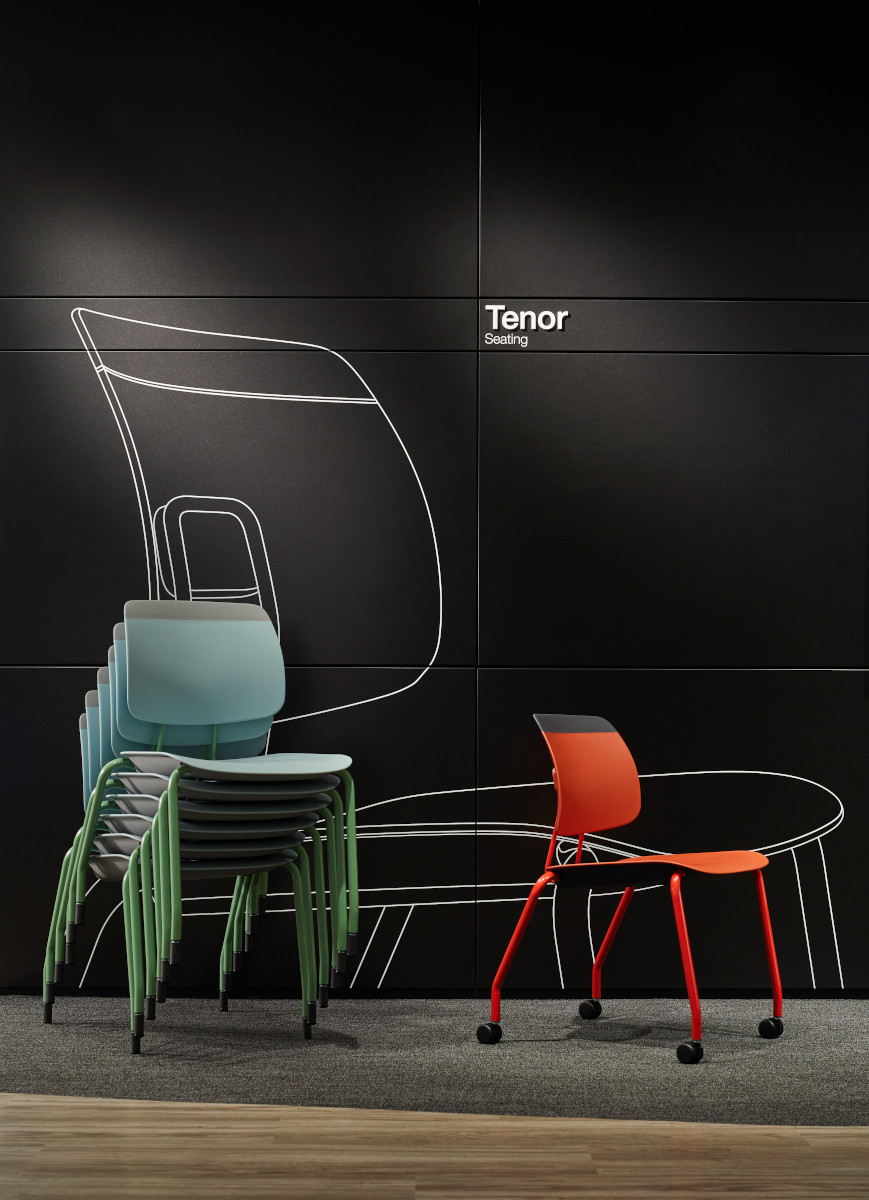 For more information on any of the products shown or to learn more about, contact us or reach out to your Workplace Consultant.