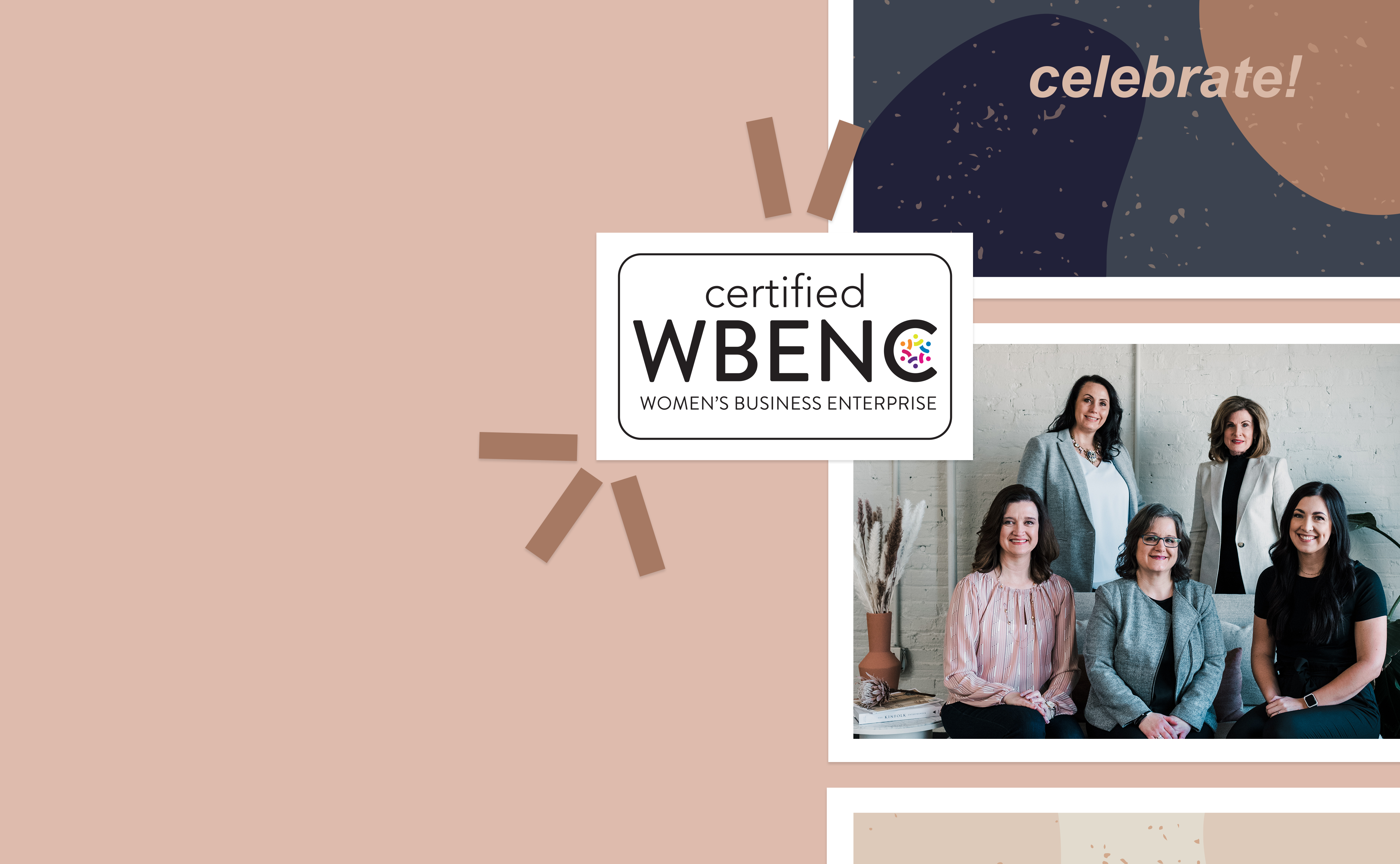 FARGO, ND – October 14, 2020. For Immediate Release.
Connect Interiors, a privately-held, women owned commercial interiors and facility services organization, is proud to announce their national certification as a Women's Business Enterprise by the Women's Business Development Center-Midwest, a regional certifying partner of the Women's Business Enterprise National Council (WBENC). Connect Interiors also received certification as a Women Owned Small Business (WOSB) by the Women Owned Small Business program.
"I am thrilled to share this exciting news as this is an historic time in our company's story," said CharRae Chwialkowski, President of Connect Interiors. "Certifications are crucial as we set goals and shape our future with nationally recognized standards and practices. Equally as exciting to us is the opportunity to serve companies and organizations that are pursuing a more inclusive procurement program."
WBENC's national standard of certification implemented by the Women's Business Development Center-Midwest is a meticulous process including an in-depth review of the business and site inspection. The certification process is designed to confirm the business is at least 51% owned, operated and controlled by a woman or women.
By including women-owned businesses among their suppliers, corporations and government agencies demonstrate their commitment to fostering diversity and the continued development of their supplier diversity programs.
---
ABOUT CONNECT INTERIORS
Connect Interiors is a certified women-owned business headquartered in Fargo, North Dakota with offices in Grand Forks, North Dakota and Detroit Lakes, Minnesota. Connect Interiors is an authorized Steelcase dealer and the region's premier women-owned dealership. Connect is also a multi-year recipient of the distinguished Steelcase Premier Partner Award. Connect Interiors offers a comprehensive portfolio of products and services to our clients, ranging from small business owners to large corporations in healthcare, education, government, sports arenas and hospitality industries.
ABOUT WBENC
Founded in 1997, WBENC is the nation's leader in women's business development and the leading third-party certifier of businesses owned and operated by women, with more than 13,000 certified Women's Business Enterprises, 14 national Regional Partner Organizations, and over 300 Corporate Members. More than 1,000 corporations representing America's most prestigious brands as well as many states, cities, and other entities accept WBENC Certification. For more information, visit www.wbenc.org.
---
PRESS CONTACT
Name: Amy Hannaher-Overby
Organization: Connect Interiors