Hannaher's

 c

loses on sale

!

 

 Connect Interiors is officially a Women Owned Business

 
FARGO, ND – August 3, 2020. For Immediate Release. 
Hannaher's Workplace Interiors announced that Paul Hannaher, CEO, and Joe Stanger, CFO, have sold their commercial furniture business to a group of long-time executives of the company, along with female investors from Atmosphere Commercial Interiors. Omni Workspace Company is a minority investor and Atmosphere's parent company—both are headquartered in Minneapolis, MN. 
The new company, known as Connect Interiors, will continue operating three locations in Fargo and Grand Forks, ND, and Detroit Lakes, MN, and has applied for a women owned business certification. 
From Hannaher's, the new owners are CharRae Chwialkowski, President, Kim Dean, Vice President, and Amy Hannaher-Overby, Client Experience Manager. Joining the new female-led investor group are Carlene Wilson, CEO of Atmosphere, and Catherine Mika, VP, Client Experience and Operations of Atmosphere, who will serve as senior business advisors to Connect Interiors.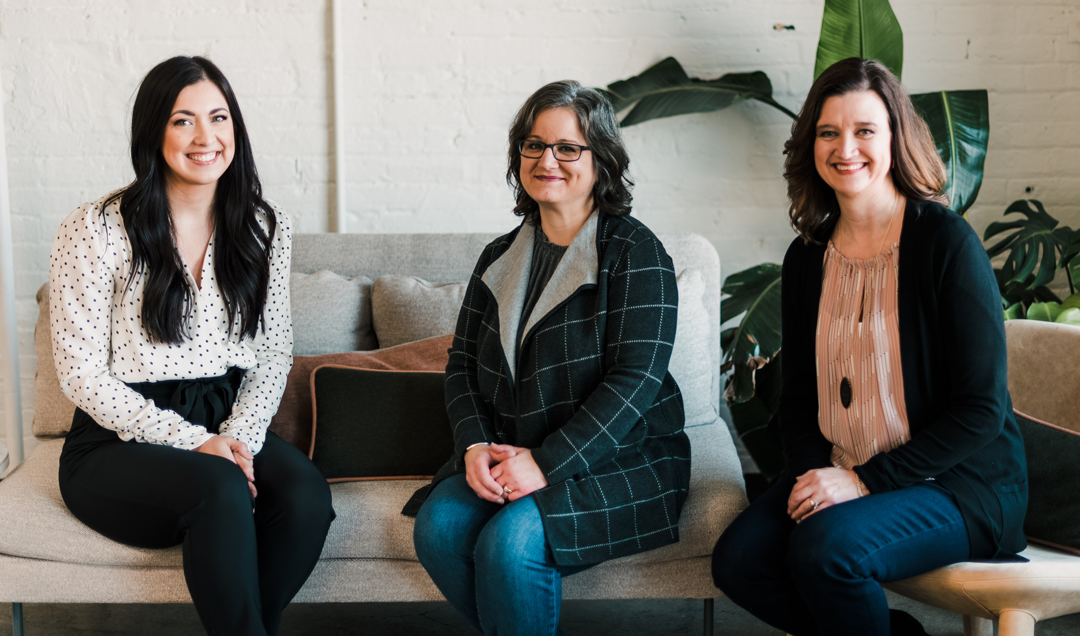 Chwialkowski, long-time leader at Hannaher's, says "We are so proud of our new female ownership team because we're enriching our local business communities, and can now help our clients fulfill their diversity goals." Chwialkowski's career spans both the manufacturing side at Steelcase, and several roles at Hannaher's. She attributes her success to her strong relationships with clients and the design community, and her relentless drive to create exceptional solutions and deliver exceptional service.  
Dean has nearly 30 years of industry experience and brings specialization in design leadership and the healthcare market. "I am excited for this new chapter in our business, because we have clients that face similar challenges and opportunities, and rely on us to advise them about creating agile and resilient workplaces that will grow and flex with the needs of their business."   
As a family member, Hannaher-Overby has a unique perspective on becoming an owner and her newly expanded role. "Growing up, I learned a lot about commercial furnishings and services, and I am so happy that I can continue my family's legacy, and I'm excited to expand my role leading our focus on client experience and promoting our new brand." 
"I am thrilled that the value of our heritage, the caliber of our team members, and the potential of our markets speak for themselves. The new owners will drive long-term value for our clients," Paul Hannaher said of the sale. 
Connect Interiors will build on their award-winning business performance as a fully authorized Steelcase dealership serving clients across corporate, healthcare, education, and hospitality industries. Steelcase has the most comprehensive portfolio of commercial grade products and is a global leader in worker and workplace innovation through its research and development program. 
"We believe this strategy demonstrates our vision to grow our organization in a way that honors our values, and it is especially meaningful to me as a female business leader," shares Wilson, a 25-year commercial furnishings leader. "In fact, the Connect brand is based on the critical importance of bringing people together in meaningful ways." Atmosphere's purpose centers on creating spaces that can create a sense of belonging, and that is a powerful message for a workforce that is increasingly diverse. "We are leading our business forward with a new generation of female owners and business leaders, which enhances our strength as a partner and will fuel our growth." 
---
ABOUT ATMOSPHERE COMMERCIAL INTERIORS 
Atmosphere Commercial Interiors is headquartered in Minneapolis, with offices in Wisconsin, Illinois, and Arizona. Atmosphere Commercial Interiors has a rich history in the office furniture industry, serving organizations around the globe of every size, from start-up to Fortune 500, and across corporate, healthcare, education, and hospitality industries. Atmosphere is also a multi-year recipient of the distinguished Steelcase Premier Partner Award. Atmosphere is a wholly owned subsidiary on Omni Workspace Company, LLC, which functions as a holding company. 
---
PRESS CONTACT 
Name: Amy Hannaher-Overby 
Organization: Connect Interiors