Steelcase Worklife Center
Last month at NeoCon 2019, the WorkLife focused on team-based work, empowering teams and individuals with product solutions, tools and technology that support innovation. Three big ideas – Dynamic Collaboration, Fixed-to-Fluid and Me Within We – drove the design for our 2019 WorkLife experience in Chicago.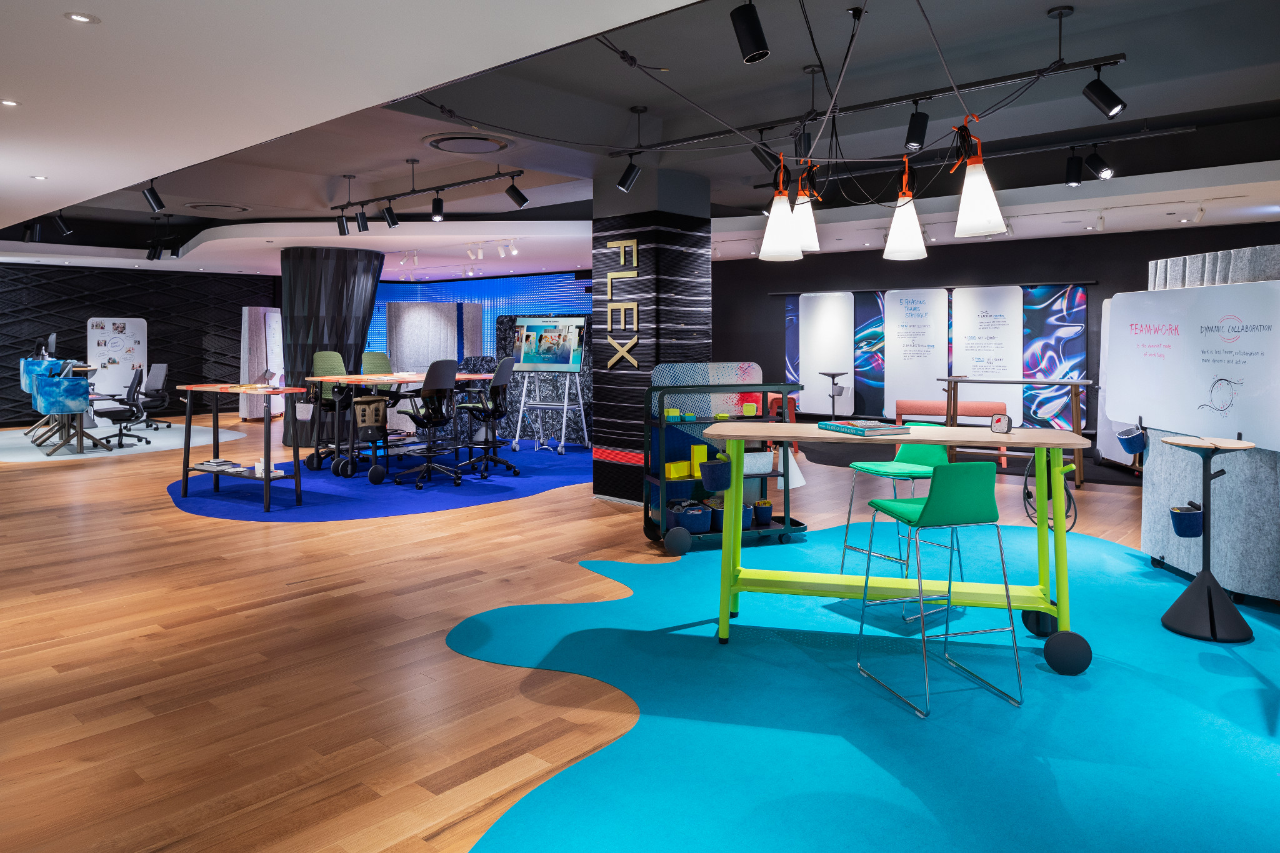 Teamwork has become the dominant mode of work today. 
To grow the top-line, organizations know they have to innovate… and innovation requires creativity, teamwork and active collaboration – to solve problems in new ways.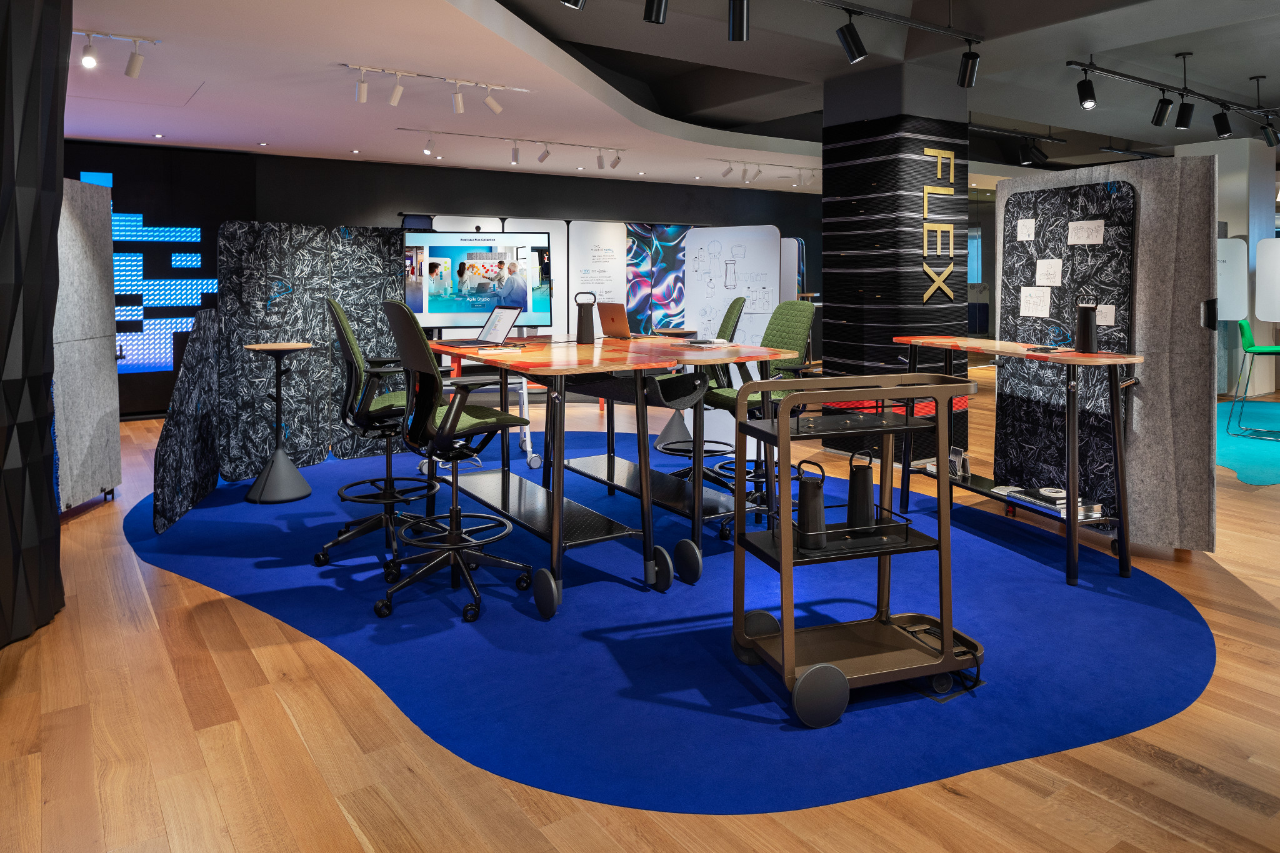 Dynamic Collaboration.
The challenges facing teams have never been more intense.  Teams are being asked to move faster and stay connected like never before.  And their work is more dynamic and less linear than in the past.  Processes like design-thinking and agile methodologies that used to be isolated to teams like product development and I.T. are now being used across the organization by teams like Finance, Strategy and H.R.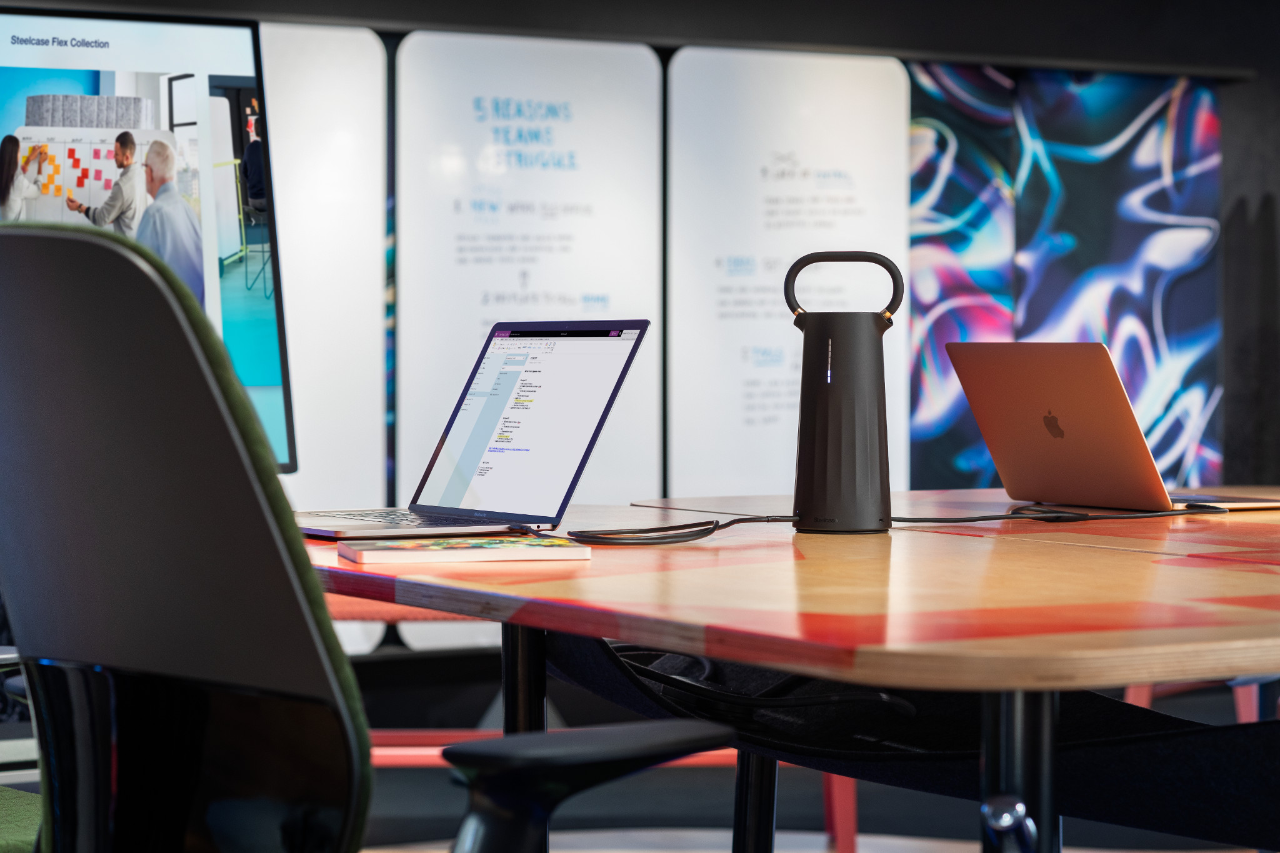 Fixed-to-Fluid.
But the places where most teams are working today were designed around the old ways that teams worked.  As teams try to implement these new processes, technologies and new ways of working, they're finding their spaces are getting in the way.  Spaces are fixed when teams need them to be more flexible and fluid.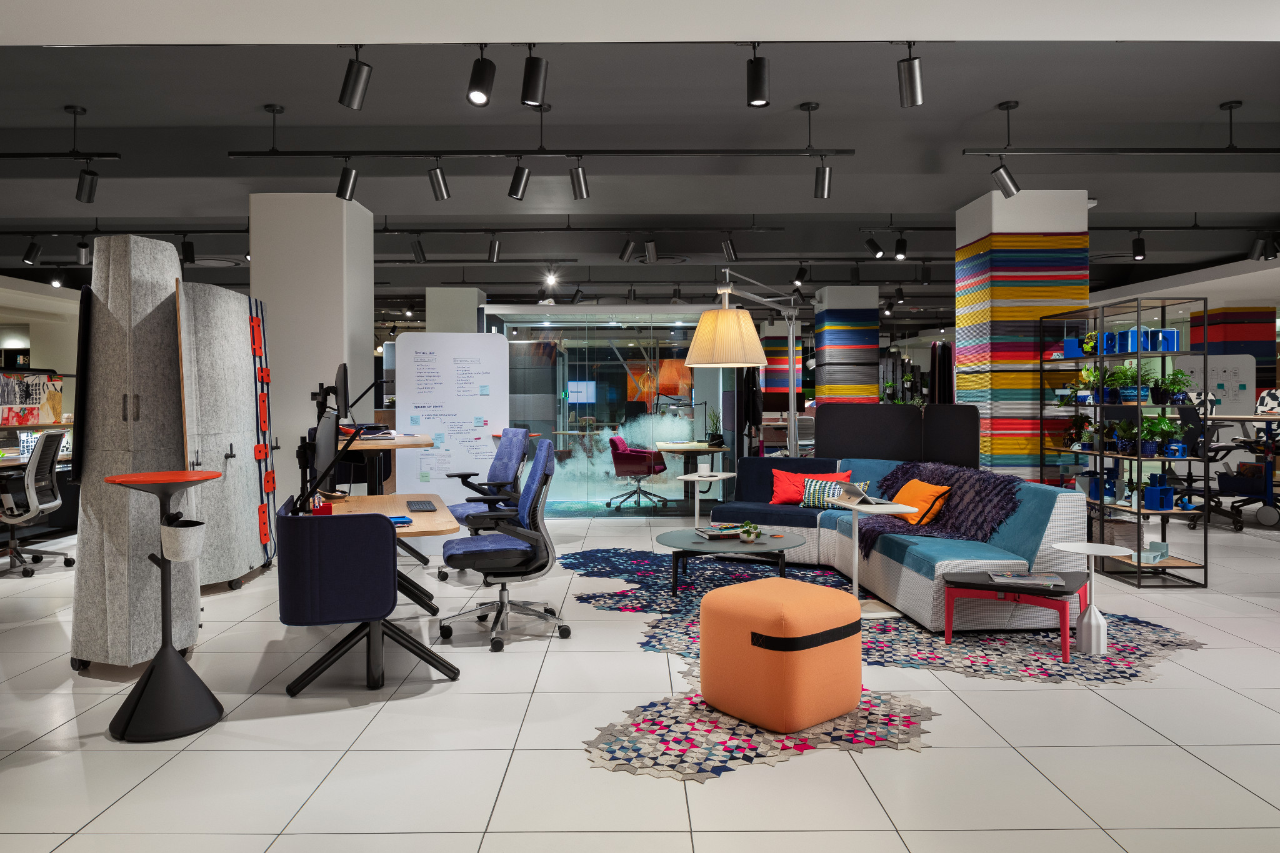 Me Within We.
As companies rush to solve the needs of teams, they can often overlook the needs of individuals who make up those teams.  Team work requires alone work.  The best team spaces support the activities of the team, while also nurturing the needs of individuals – team spaces designed for the "Me within We".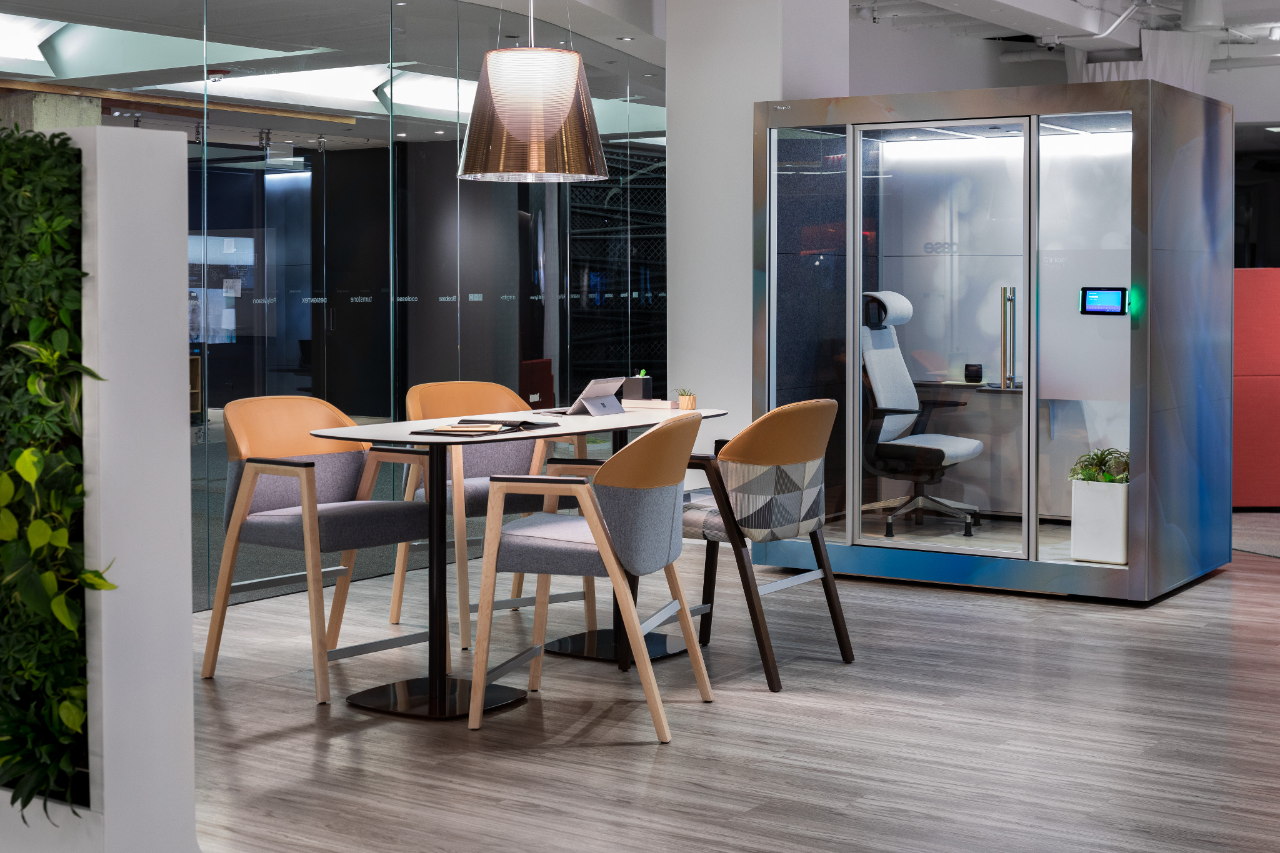 ---
Steelcase Health
Healthcare is a shared experience that's created when people come together in collaboration to improve health and wellness. Forward thinking organizations are focused on humanizing health experiences while improving the quality of care and reducing costs. This year's show celebrates insights, ideas and solutions that can help organizations achieve their "quadruple aim" goals through healthcare spaces that are inviting and comforting, while also being clinically relevant.
The built environment can impact quadruple aim goals in the following ways:
Healthier Patients – Enhance patient + family experience by providing comfort and supporting daily living activities.
Healthier Clinicians – Improve clinician + staff experience through wellbeing, workflow, engagement and focus.
Healthier Systems – Reduce cost by creating environments that are productive, flexible, safe and efficient.
Healthier Communities – Achieve better health outcomes by designing spaces that encourage healthy behaviors and allow for care to be accessible to all.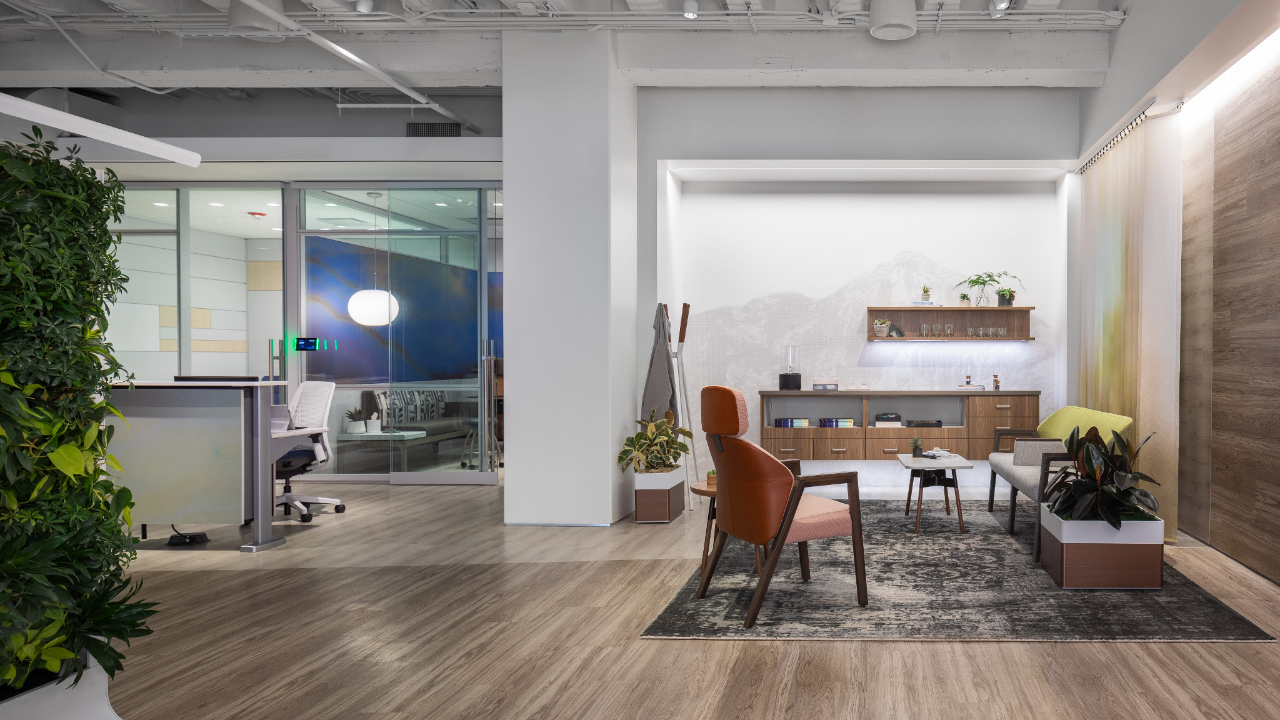 ---
Steelcase Education
There is growing pressure on schools and universities to not just educate students but to develop successful, creative thinkers for the future. In the realm of education, collaboration and group work have become pervasive and preferred modes of learning. These facets of active learning are having a significant impact on the places where students and educators come together.
Learning is collaborative – As learning becomes more interactive, spaces must support multiple types of collaboration, including informative, evaluative and generative as well as peer-to-peer learning. These depend on an active approach with access to analog and digital information, and the ability for every user to join in the collaborative process.
Learning is personalized – There is a rising interest in a more complete instructional approach that puts students more fully in control of their learning. This concept, called personalized learning, is emerging as greater pressures are coming at students, educators and schools from all directions.
Learning is continuous – Learning is a continuous process and happens throughout life. Most companies are investing in continuous learning / upskilling to retain employees and allow them to grow with the organization.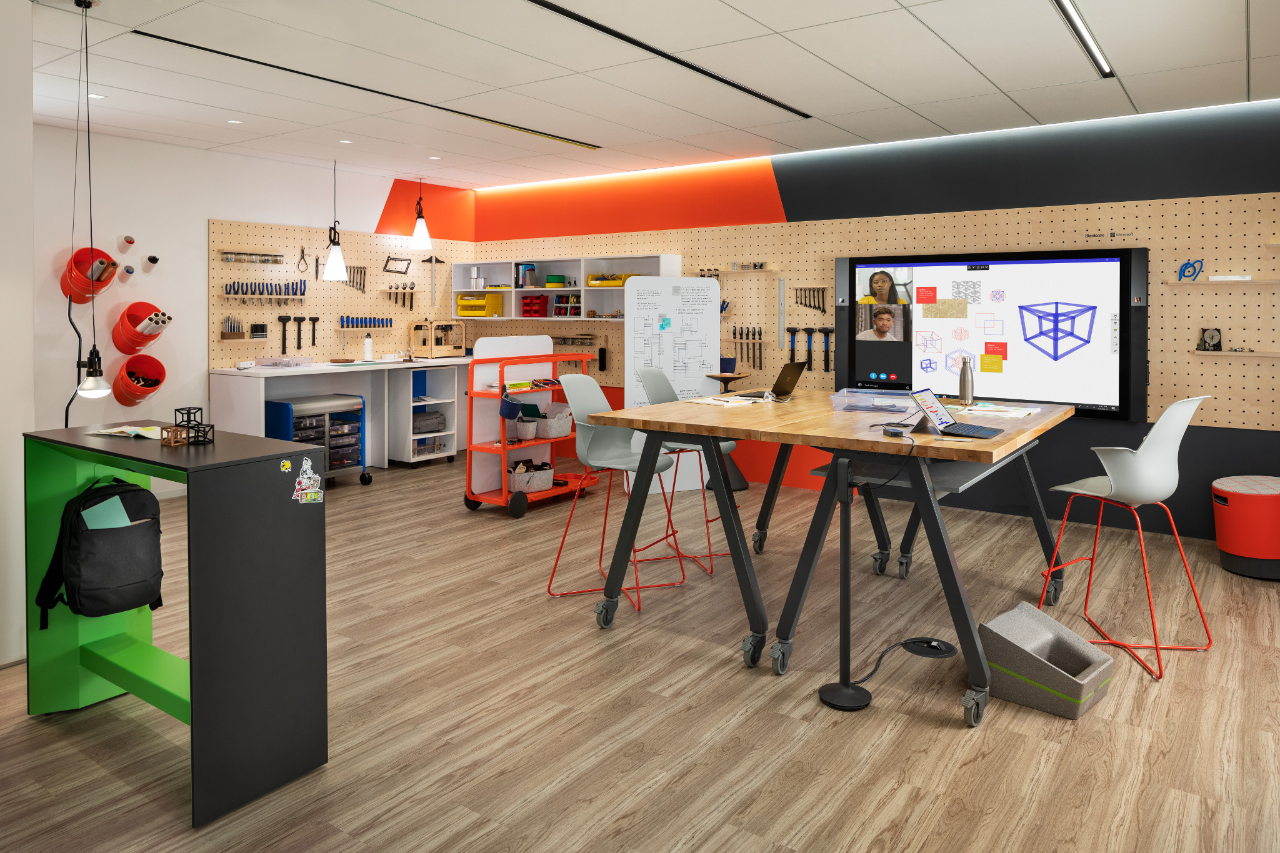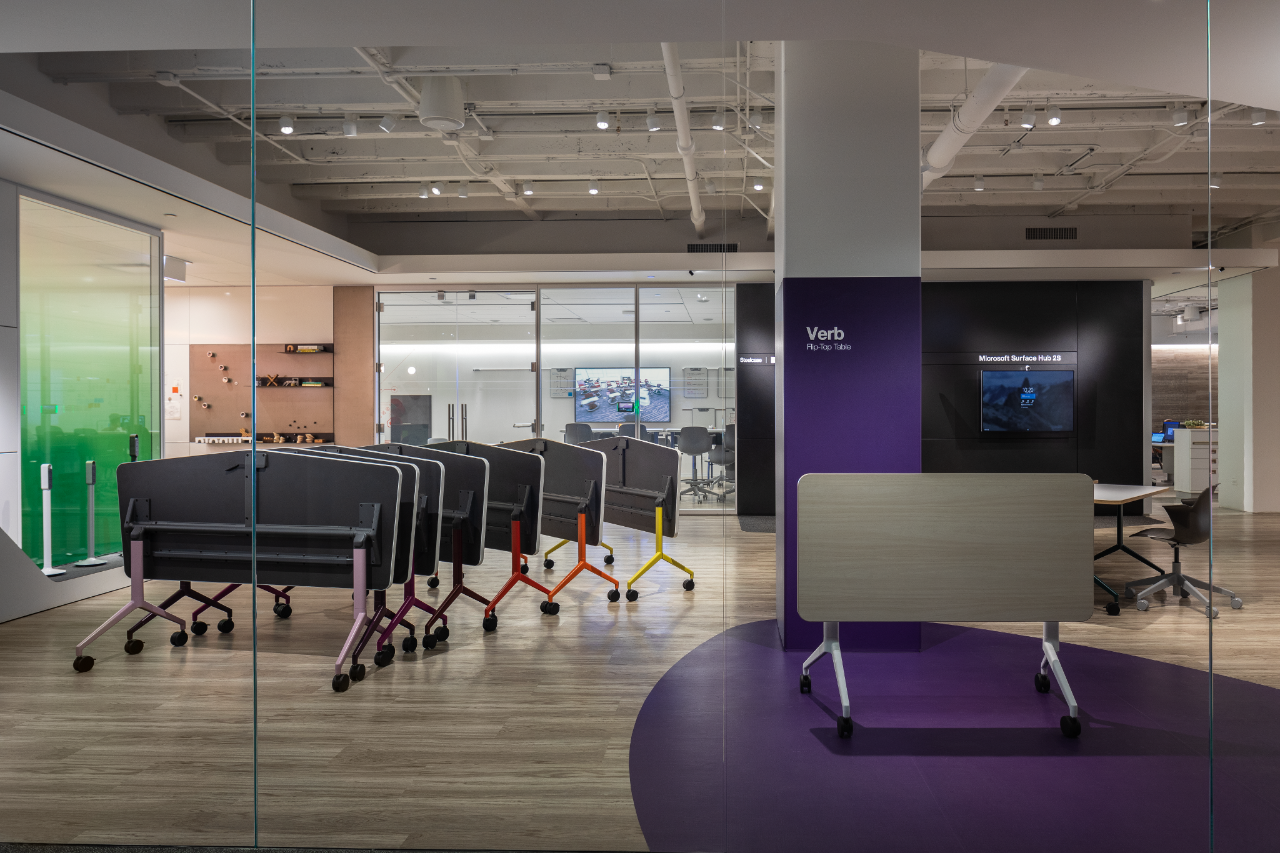 ---
New Steelcase Solutions Receive NeoCon 2019 Awards
Steelcase announced Steelcase Flex Collection and Steelcase Roam, two recently introduced innovative solutions that empower teams to collaborate in new ways, have been awarded top honors at Neocon 2019. The awards presented by Contract Magazine honor the top new commercial interiors products introduced to the market. Steelcase and its family of brands including Coalesse and Designtex won four Best of NeoCon Awards in all, two #MetropolisLikes Awards, and three HiP Awards and Honors presented by Interior Design.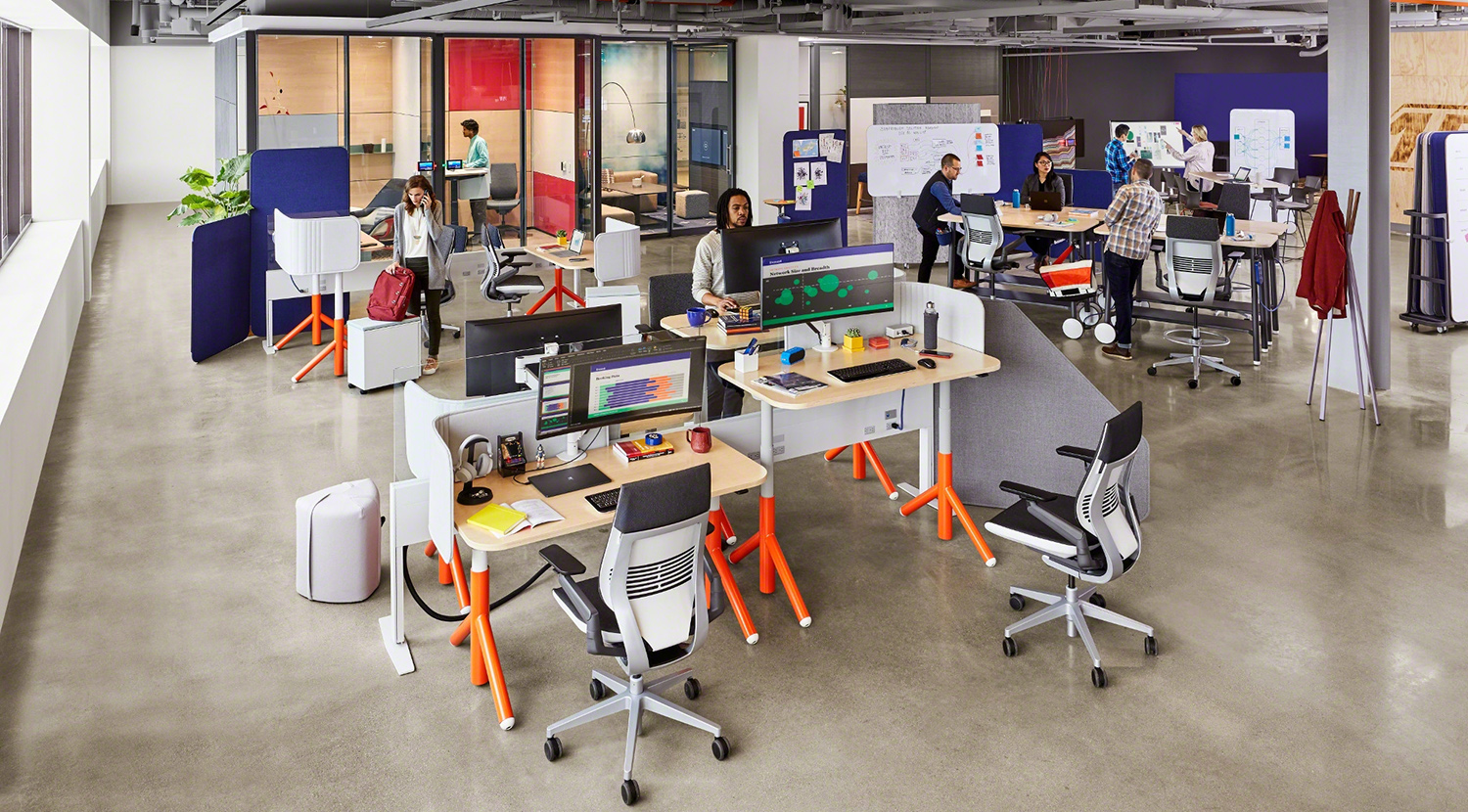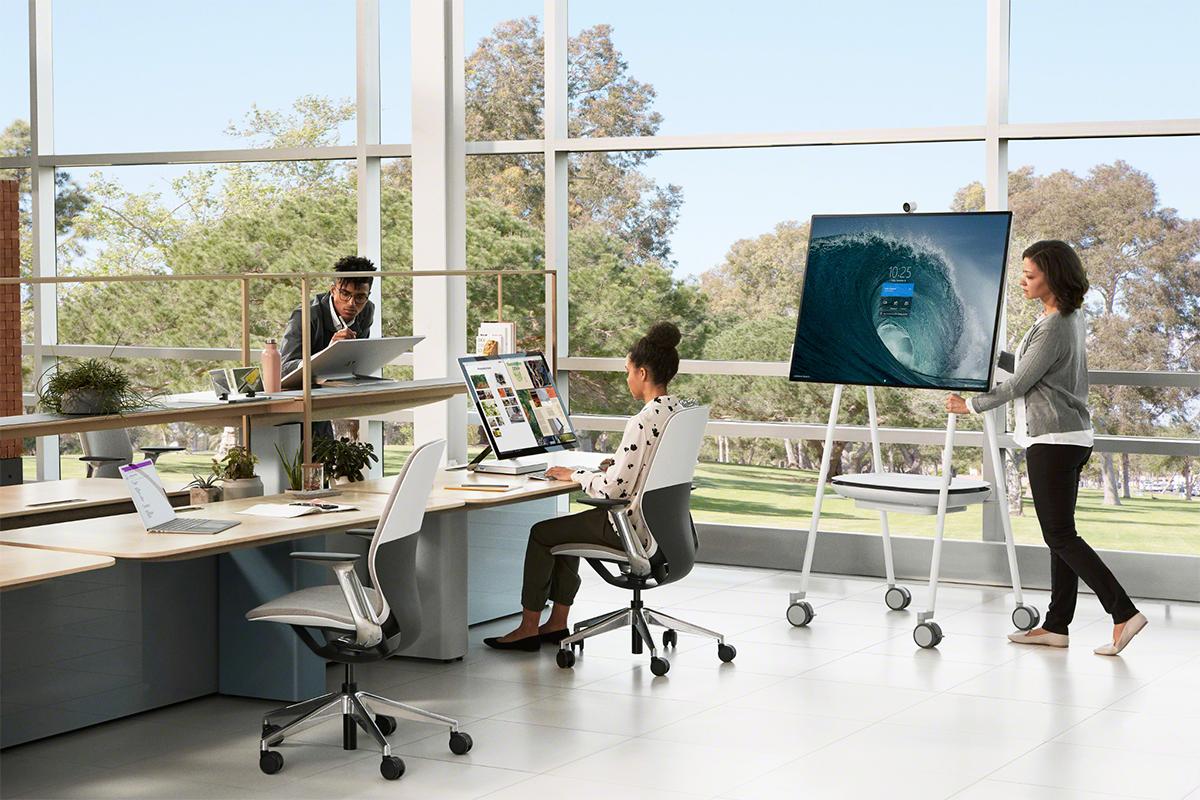 ---
WHAT'S NEW SUMMER 2019
Dive into the details of all the new products being highlighted this summer.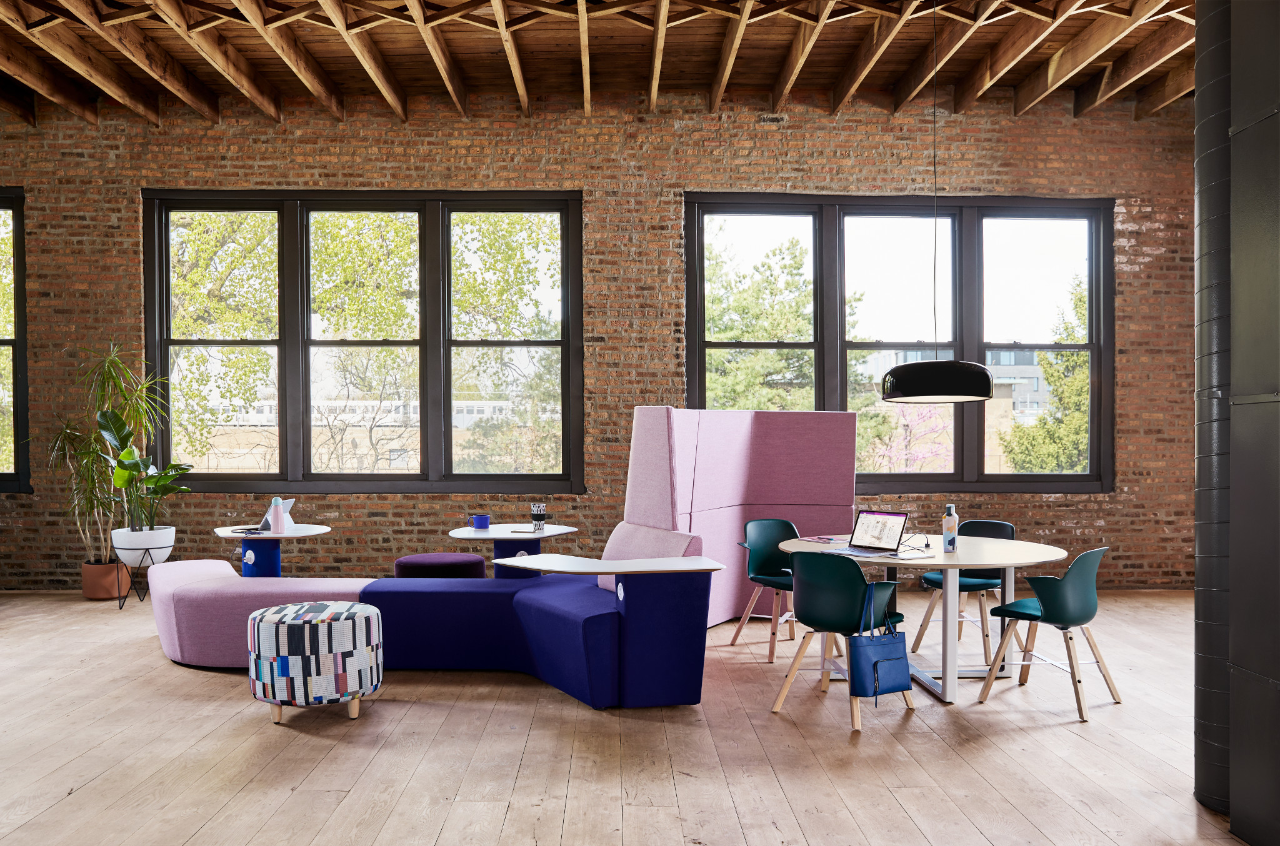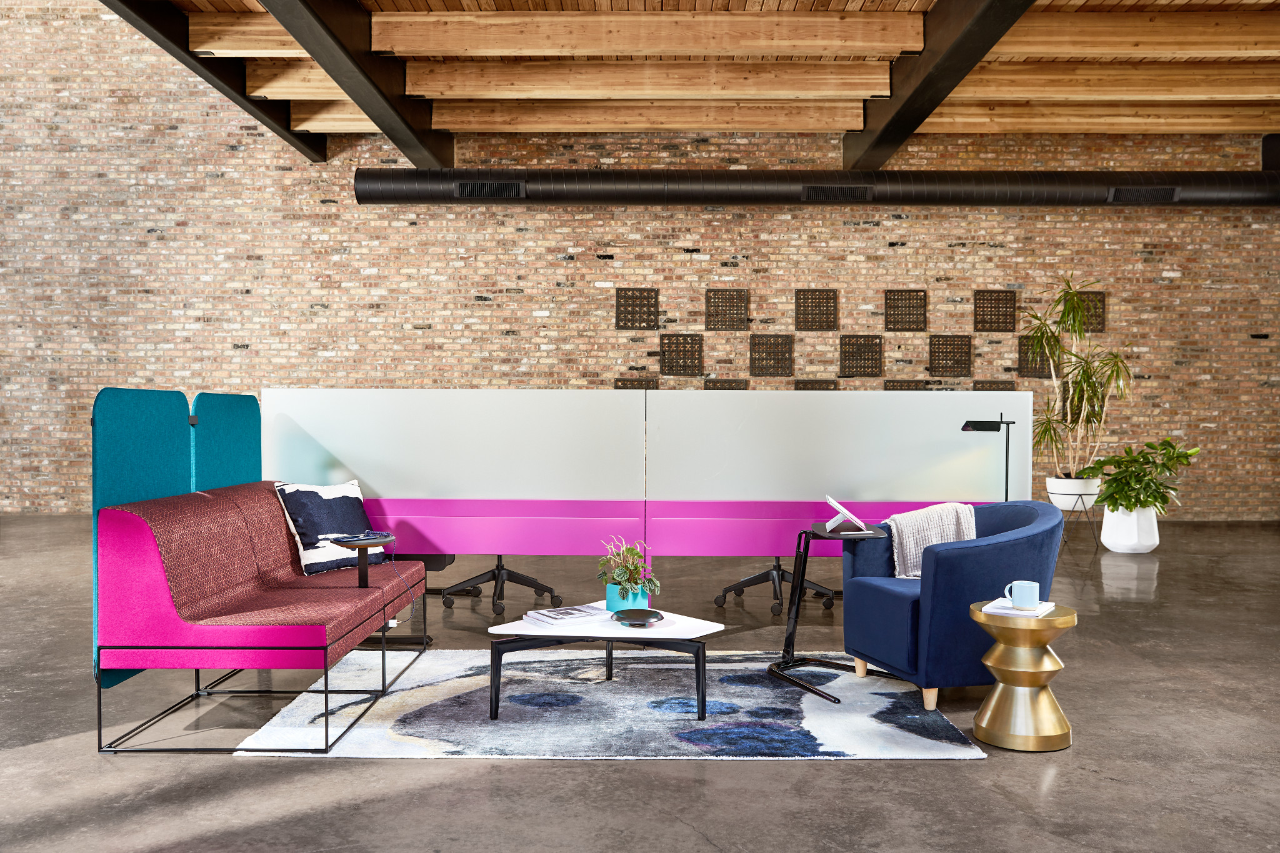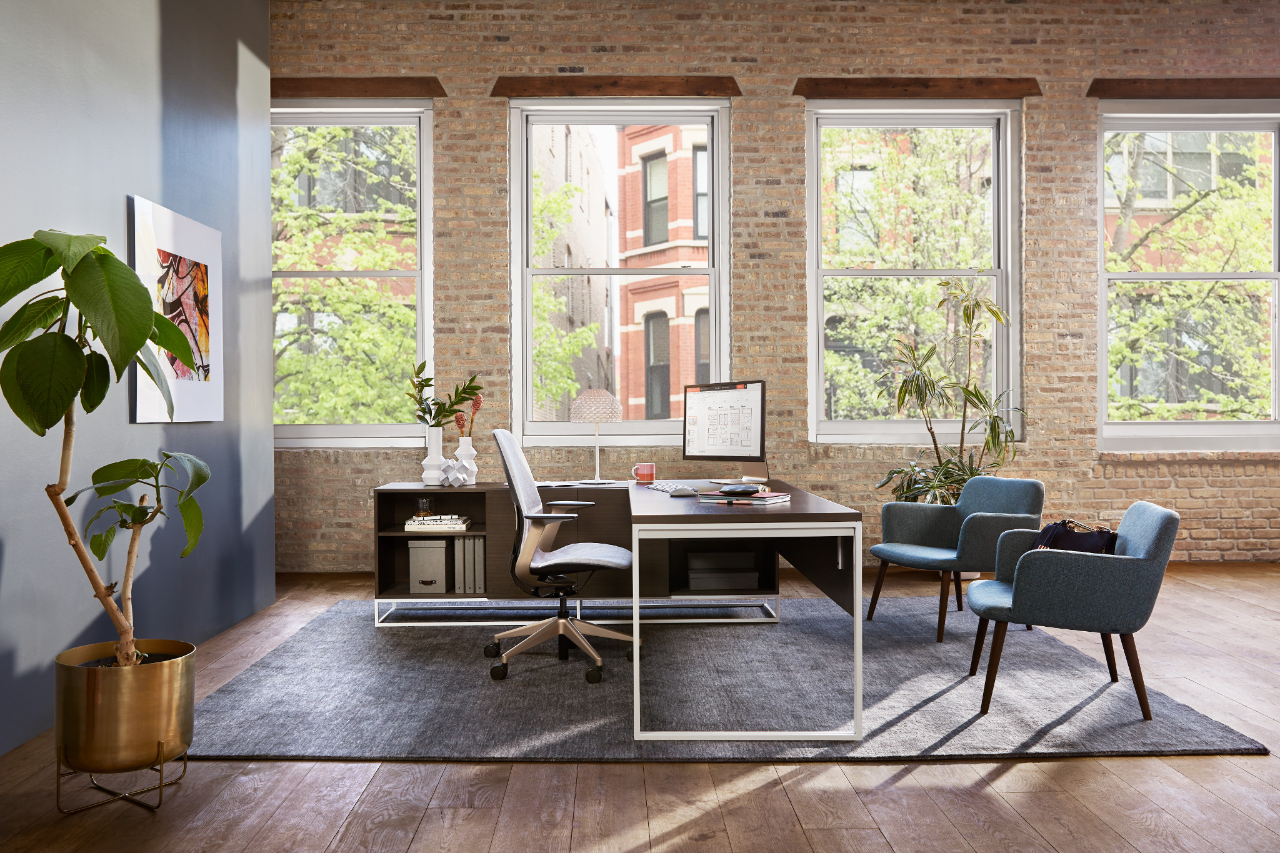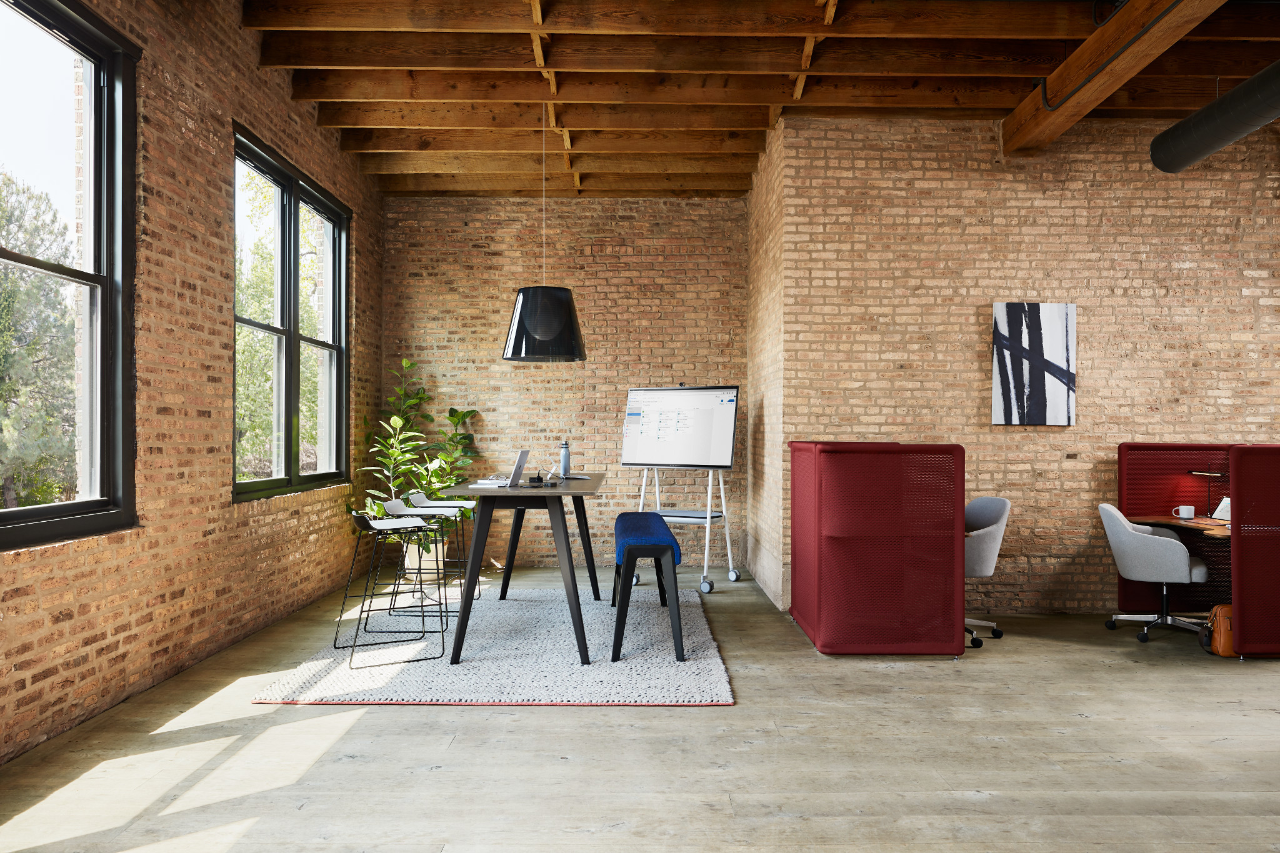 ---
CLICK HERE for more photos and product information about the award-winning and innovative solutions for the workplace seen at NeoCon 2019.